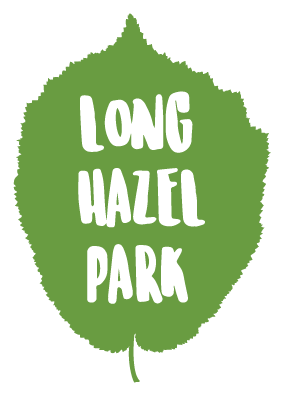 Adult Only Touring Caravan & Camping Park
Self-catering Holiday Lodge Accommodation For hire
Sparkford Somerset
AWARD-WINNING CAMPING AND CARAVANNING
2020 and 2021 have been very big years for us at Long Hazel Park, where we have made a great deal of improvements to our grounds and facilities. With a complete overhaul of our Shower Block, new fully serviced pitches and lots of new landscaping, we're very pleased to have been recognised by a number of awards and hospitality inspections.
VISITENGLAND INSPECTION 5* TOURING & CAMPING PARK
We obtained a 5* rating in our VisitEngland assessment for 2021/2022, making us the only five star caravan park in South Somerset. We are incredibly proud of our rating from VisitEngland, which reflects our extensive upgrades and improvements across the touring park, including the installation of fully serviced pitches and new additions to our shower block.
VisitEngland assessments are on the spot checks, without prior warning that inspectors will show up, giving a true reflection of day-to-day goings on. We're assessed across 54 different categories!
THE AA INSPECTION 4 GOLD PENNANTS
In 2022, our annual inspection from The AA brought great news, as we upheld our Gold Award on top of our 4 pennants for the second year in a row. The AA's Four Gold Pennants are only awarded to the top small sites in the UK.
Much like VisitEngland, The AA visit us without prior announcements, so all inspections are a fair representation of how the park looks every day. The AA have been particularly supportive of our enthusiasm for a green lifestyle for many, many years.
PREMIER PARKS TOP 100 SITES 2022
Premier Parks approached us to join their Top 100 sites in late 2021 and we were thrilled to join! You may have seen us in several of the Out and About Live magazine publications already! We are the only Premier Parks Top 100 member in South Somerset and you may have seen our photographs being used in the 2022 Premier Parks campaign.
Tripadvisor have awarded us a Travellers' Choice award for 2022 based on our excellent reviews from our guests. The Travellers' Choice award is given to the top 10% of all attractions, accommodation and restaurants in the world.
TRIPADVISOR TRAVELLERS' CHOICE 2022
BRISTOL, BATH & SOMERSET TOURISM AWARDS GOLD
CAMPING, GLAMPING AND HOLIDAY PARK OF THE YEAR
The Bristol, Bath and Somerset Tourism Awards voted us their top regional Camping, Glamping and Holiday Park of the year. The tourism awards are held in conjunction with VisitEngland and are a great representation of some exceptional businesses across a wide range of categories in our corner of the world.
BRISTOL, BATH & SOMERSET TOURISM AWARDS
ETHICAL, RESPONSIBLE AND SUSTAINABLE SILVER AWARD
In 2022, we have been awarded a Silver Award in the Ethical, Responsible and Sustainable category for our commitment to green living, accessibility and the environment. Since applying for the award, we have already made great leaps ahead in our eco-responsibility, joining the David Bellamy pledge for nature across four categories.
BRISTOL, BATH & SOMERSET TOURISM AWARDS


RESILIENCE AND INNOVATION
We were awarded a Commended class in the Resilience and Innovation award category in response to our Covid-19 safety, cleanliness and improvement in facilities. We spent the lockdowns housing key workers to assist with our community and teamed up with local businesses to ensure that our guests had easy access to food - and, of course, local cider! We're still using those great relationships today to bring the best bread, cakes and Sunday roasts to our guests on site!
THEO PAPHITIS SMALL BUSINESS SUNDAY OFFICIAL WINNER
In Spring 2021, we entered Theo Paphitis' small business competition and were successfully chosen as business of the week on our first attempt.
GUMTREE SMALL BUSINESS BLAST OFF RUNNER UP
In August 2021, we were chosen by Gumtree as one of their runners up in their Small Business Blast Off competition for our contributions to housing key workers during the Covid-19 pandemic.
Read all about us in the press! We've been written about in everywhere from local magazines to national press and a fair few caravanning and camping magazines! We've even been featured on the telly!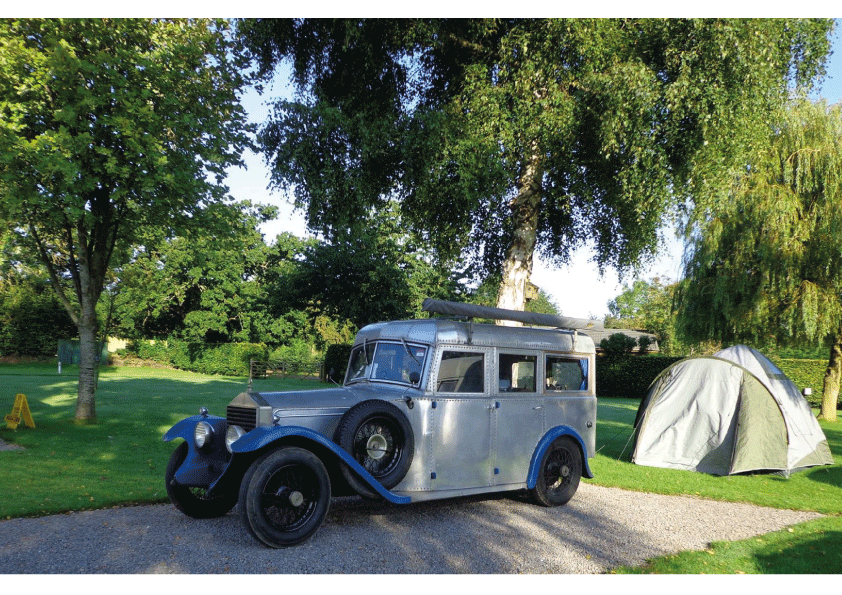 We're open all year with space for tents, motorhomes and caravans of all sizes. Take a look at our availability on our online booking system by clicking the button below.