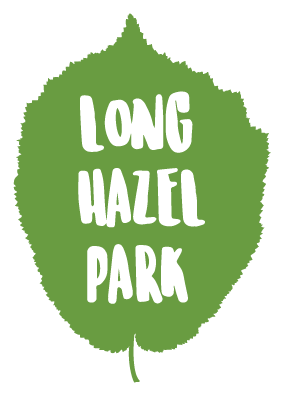 Adult Only Touring Caravan & Camping Park
Self-catering Holiday Lodge Accommodation For hire
Sparkford Somerset
COVID-19 CAMPING AND CARAVAN PARK UPDATES TO PROVIDE SAFE HOLIDAYS IN SOMERSET
COVID-19 SAFETY: OUR TOURING CARAVAN PARK IS OPEN AND ADHERING TO GOVERNMENT GUIDANCE
UPDATED INFORMATION ON SHOWER AND TOILET BLOCK FACILITIES 23 AUGUST 2021:
The current updated Government regulations permit us to open our shower and toilet block from 17 May 2021 with some restrictions owing to continued concerns about COVID-19. We would politely ask that all customers with their own on-board facilities use these where possible. We have upgraded a large number of touring pitches to serviced pitches this year to make this easier for you to use your own facilities.
From 17 August 2021, Government guidelines state that we no longer need to operate a shower booking system. In the interests of our guests who have booked for the busy August Bank Holiday weekend, we will still be operating our shower booking system until 1 September. From 1 September, you will no longer need to book a shower and we will no longer be cleaning between shower uses. Our shower and toilet block facilities will be closed daily between 11.00 am and 2.00 pm for deep cleans and our facilities will be cleaned any monitored at regular intervals throughout the day. Amenities are required to be well ventilated so doors and windows will be left open where possible.
Our Chemical Disposal point is open 24 hours. There is direct access to water standpipes on serviced pitches and other water standpipes are available around the park. We have installed hand sanitiser stations and an outdoor hand washing booth are available for use 24 hours. Our dishwashing room will be opened but limited to two persons from the same household at a time. Our laundry facilities and Reception will not be open.
Please note that we cannot allow customers to invite friends not staying on our park during Covid restrictions. We can suggest many great cafes and pubs nearby where you can meet friends off-site.
WE HAVE OBTAINED VISITENGLAND GOOD TO GO CERTIFICATION, THE AA COVID-19 CONFIDENT AWARD AND THE WORLD HEALTH ORGANISATION SAFE TRAVELS CERTIFICATION TO ENSURE THAT WE CAN OPEN OUR CARAVAN PARK SAFELY.
We have been commended in the Bristol, Bath and Somerset Tourism Awards 2021/22 in the Resilience and Innovation category for our commitments to Covid safety and great changes made to our business during the pandemic.
WHEN WILL CARAVAN PARKS AND CAMPSITES BE OPEN AGAIN IN ENGLAND?
We opened again for staycation touring caravan and motorhome customers with self-contained units, and for those in campervans and tents with toilet and shower tent facilities on 12 April 2021. We have availability and can accommodate units of up to 40 ft!
Government advice states that from 12 April 2021, "Overnight stays away from home in this country will be permitted and self-contained accommodation - those that do not require shared use of bathing, entry/exit, catering or sleeping facilities - can also reopen, though must only be used by members of the same household".
KEY WORKER ACCOMMODATION COVID-19
We are able to house key workers, manufacturing and construction employees and those who need to travel for work during the COVID-19 lockdowns. If you require accommodation, please view our key worker accommodation page.
Long Hazel Park was established at the end of WW2 as emergency housing and, 75 years later, we are proud to assist with housing key workers in the COVID-19 crisis.
Dear customers, friends and the South Somerset community,
We have no clear message from the UK Government regarding staying open or closing. It is therefore our own moral judgement that we should close our gates for the timebeing, beginning Monday 23 March.
This is the first time under our 23 year ownership, and to our knowledge under the site's 75 years in business, that we have had to make a prolonged closure.
The impact of tourists looking to self isolate in small, rural areas is becoming very clear on the news. We feel, as a responsible business, that we cannot inflict further strain on our GP surgery, our NHS and our shops at this time. Our customers are finding the "non-essential travel" suggestion to be very vague, so we will do our best to make it clear: if the human travel stops, the viral travel stops too.
A large number of our customers are in the high risk category, whether that is the over 70s or those with underlying health issues. We cannot continue to allow for the spread of this virus to have a knock on effect on vulnerable people.
We have been in constant contact with the BH&HPA, sometimes emailing across concerns several times a day to be put to Government. We have taken advice from Tourism Industry experts across the South West. We have spoken to many, many site owners and small businesses about the impact of this and to share insights and advice. However, the decision lies with us to do the best we can here.
We are very proud of how well our customers have conducted themselves during this time, making sensible decisions to postpone their own enjoyment for the sake of others. We too, passed on extra precautions with increased cleaning, new check-in procedures and regular updates to all concerned. There is no clubhouse, games room or bar and we all but shut down any communal indoor areas. We can't thank you enough for being so understanding, even when we changed our procedures several times a day!
We are a small touring caravan park, with no seasonal pitches or storage to rely on for income, so this decision hasn't been an easy one for us. At present, we are still unsure whether our insurance will cover a closure, but this is a risk we have to take as a responsible business. Working and planning throughout the night has become the norm for us for weeks and we won't be stopping, despite our temporary closure. We're still here, keeping everything on track.
Any outstanding bookings, we will be contacting you imminently. We would request at this tough time that you kindly defer your booking rather than ask for a refund, so that we are able to re-open when this is all over. We are accepting re-booking for up to one year from the end of your travel date with us, in order to apply the least restrictions possible.
Currently, we are waiting for a Government announcement to determine when we will re-open. We are making it our number one priority to keep you all updated.
It is safe to say, we have learnt a lot from this. Whether that's making quick decisions for the safety of our customers; the ability to adapt to new, unprecedented situations; or knowing when the time is right to do our bit and close the gates.
We're going to take this time to work outside on the grounds, to ensure that everything looks the best it possibly can for when you come back and visit us again. We appreciate your understanding at this time. You are all in our thoughts.
Please keep well and keep safe.
Alan, Pamela and Christina
22 March 2020
EVENT POSTPONEMENTS DUE TO COVID-19
Following the postponement of three major Somerset events, we would like to inform our customers we are doing our best to adapt bookings:
RNAS Yeovilton Air Day 2020 & 2021 have been cancelled
- if you have booked for accommodation with us for Yeovilton Air Day 2020 or 2021, we will hold your deposit over so that you can come back for 2022 and you will have priority booking with us for these dates too
- if you cannot make the new date, we will hold your deposit over for use at any time between now and 13 July 2022
The Royal Bath and West Show at Shepton Mallet has been moved to 3 - 5 June 2021
- if you have booked for the original dates, we will hold your deposit over so that you can come back for the new Bath and West dates
- if you cannot make the new show dates, we will hold your deposit over for use at any time between now and 30 May 2021
Glastonbury Festival 2020 has been postponed to 2022
- Glastonbury Festival have advised that they will be holding deposits over to 2022 and that you will have priority to purchase tickets for next year's festival
- if you have booked for accommodation on your way to the festival, during the festival, or on your way back from the festival, we will hold your deposit over so that you can come back for 2022 and you will have priority booking with us for these dates too
- if you cannot make the new date, we will hold your deposit over for use at any time between now and 30 June 2022
Please do get in touch if you would like to change your dates, either by telephone on 01963 440002 or email at longhazelpark@hotmail.com
As a small business, we are sure you will appreciate that we cannot offer refunds for events that are outside of our control. We are, however, doing our best to be understanding and offering what we can in terms of re-booking. If you have travel insurance, you may be able to claim against this for cancellations.
Thanks
5 February 2021
UPDATED COVID-19 TERMS AND CONDITIONS FOR BOOKINGS TO BE TAKEN AFTER REOPENING ON 12 APRIL 2021
Long Hazel Park Touring Booking Conditions during the COVID-19 pandemic: All bookings for 2021 will be made under the terms that our shower and toilet facilites will be closed due to COVID-19 restrictions. We ask you not to book if the law or Government guidance prevents you from staying with us. All guests booking in advance will be issued with an online welcome pack. Names and addresses of all guests must be filled out upon booking. ID must be presented on arrival when requested. Guests under the age of 18 years are not allowed on site. Guests are not permitted to invite visitors on to the Park during Coronavirus restrictions and must meet them off site. Due to the spread of COVID-19 in human waste and vapour droplets in indoor space, some of our facilities will not be available during your stay. The communal shower and toilet facilities are closed. Guests will need to use their own on-board facilities. If you need to bring your own toilet and shower tents for use with your touring unit, there is no charge for this and we will ensure it is next to your pitch. Please ensure you note this on your booking. Our Reception area is closed and all information has been moved to our website. The washing-up room is closed. Our Chemical Disposal point is open 24 hours a day. Tents are not permitted during COVID-19 restrictions unless customers have their own toilet and shower tents for their personal use. Please contact us before booking to confirm. Should you wish to stay for more than 14 days consecutively please telephone the Park on 01963 440002 to discuss before booking online.
These terms are in addition to our normal Terms and Conditions, which are visible on our FAQs page.