Adult Only Touring Caravan & Camping Park
Self-catering Holiday Lodge Accommodation For hire
Sparkford Somerset
FIVE STAR CAMPING AND CARAVANNING PARK IN SOUTH SOMERSET
Long Hazel Park has achieved a 5 star rating from VisitEngland thanks to our recent upgrades and new facilities. Our touring caravan park now features fully serviced hardstanding pitches, each served by 16 amp electric hook-up. We've also undergone a complete overhaul of our Shower Block, with rainfall showers and lots of new landscaping around the park. We're very pleased to have been recognised by a number of awards and hospitality inspections.
VISITENGLAND INSPECTION 5* TOURING & CAMPING PARK
We're the only 5* Touring and Camping park in South Somerset thanks to our VisitEngland assessment for 2021/2022. Our five star touring park grading represents our extensive upgrades and improvements across the caravan site, including the installation of fully serviced pitches and new additions to our shower block.
Inspections carried out by VisitEngland are unannounced assessments, without prior warning that inspectors will show up. This means that the VisitEngland inspects are able to give a true reflection of day-to-day goings on. We're assessed across 54 different categories in order to obtain our five star touring park grading!
THE AA INSPECTION 4 GOLD PENNANTS
Our annual The AA inspection brought great news in 2021, where we were awarded a Gold Award on top of our 4 pennants. The AA's Four Gold Pennants are a significant award for us, as they're only awarded to the top small caravan and camping sites in the UK.
​
The AA's assessments are also without prior announcements, so all inspections are a fair representation of how our caravan park looks every day. The AA award caravan park pennants based on park size, so our four pennants are reflective of our small park and the Gold Award represents the best of the best in the small parks category.
PREMIER PARKS TOP 100 SITES 2022
We were awarded a place on the Premier Parks Top 100 sites in late 2021 and we were thrilled to join for the 2022 season! We've been featured in the Out and About Live publications several times already this year! Our photographs were also used in the Premier Parks Top 100 2022 campaign. We are the only Premier Parks Top 100 member site in South Somerset for 2022.
BRISTOL, BATH & SOMERSET TOURISM AWARDS GOLD
CAMPING, GLAMPING AND HOLIDAY PARK OF THE YEAR
We were awarded the best regional Camping, Glamping and Holiday Park of the year in the Bristol, Bath and Somerset Tourism Awards. The tourism awards are held in conjunction with VisitEngland and celebrated our successes specifically in our touring and camping category.
BRISTOL, BATH & SOMERSET TOURISM AWARDS
ETHICAL, RESPONSIBLE AND SUSTAINABLE SILVER AWARD
We have been awarded a Silver Award in the Ethical, Responsible and Sustainable category from the Bristol, Bath and Somerset Tourism Awards. The award focuses on our commitment to green living, accessibility and the environment. Since winning, we have already made great leaps ahead in our eco-responsibility, joining the David Bellamy pledge for nature across four categories.
BRISTOL, BATH & SOMERSET TOURISM AWARDS


RESILIENCE AND INNOVATION
We were Commended in the Resilience and Innovation award category in response to our Covid-19 safety, cleanliness and improvement in facilities. We housed key workers during the lockdowns to assist with our community in Somerset and teamed up with local businesses to ensure that our guests had easy access to food - and, of course, local cider! Our improvements in our facilities also allowed us to gain a 5* rating from VisitEngland.
THEO PAPHITIS SMALL BUSINESS SUNDAY OFFICIAL WINNER
We were chosen by Dragons Den Theo Paphitis as a winner of his small business award in Spring 2021. We were very fortunate to win on our first attempt at entering the competition!
GUMTREE SMALL BUSINESS BLAST OFF RUNNER UP
Gumtree chose us as one of their small business runners up for the Blast Off competition in August 2021. They were particularly impressed by our responses to the Covid-19 pandemic.
Looking for an Adult Only Super Site? You can see why Caravan Magazine chose us as one of their top adult only touring sites in the UK - and many more articles in the press - over on our press page! From articles in caravanning and camping magazines, to Somerset news, there's lots to read!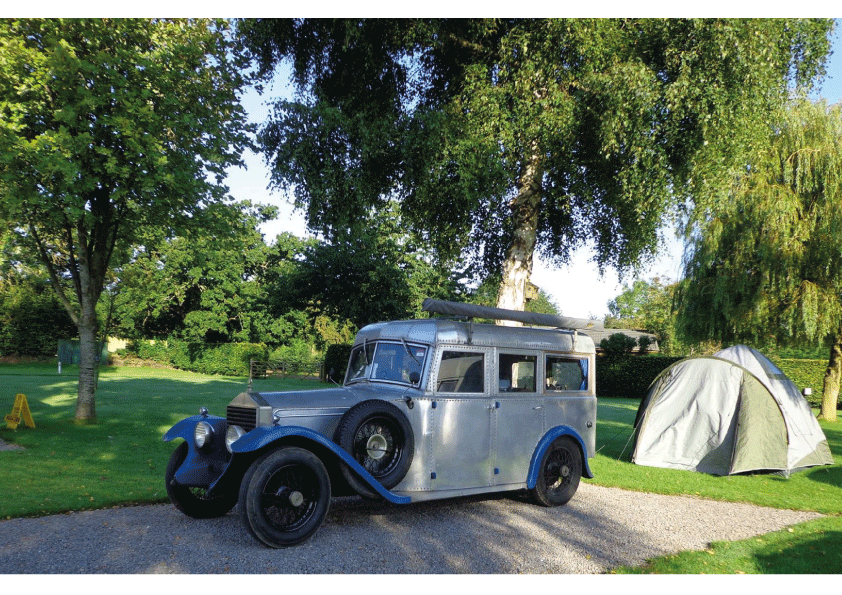 Our touring park and lodges are open all year for hire. We have hardstanding pitches for motorhomes, RVs and caravans of all sizes and our two holidays lodges are great accommodation all year round. Take a look at our online booking system to book your Somerset holiday.