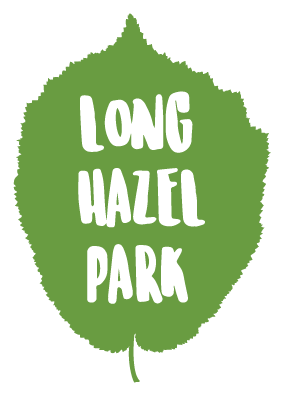 Adult Only Touring Caravan & Camping Park
Self-catering Holiday Lodge Accommodation For hire
Sparkford Somerset
OUR EXCLUSIVE DISCOUNT FOR HAYNES MOTOR MUSEUM IS BACK FOR 2022!
HAYNES MOTOR MUSEUM, SPARKFORD
Sparkford is home to the UK's largest collection of cars from around the world at Haynes Motor Museum!
Haynes Motor Museum has recently undergone a huge renovation with new exhibition spaces in 2020. The museum opened again in May 2021, with a complete overhaul of their exhibitions. The new rooms include space for a John Haynes exhibition and a Formula One room.
The museum's car park has recently been expanded even further, meaning even more availability for parking your motorhome if you choose to drive. We've been fortunate to host some incredible classic cars and motorbikes over the years, both as part of rallies and for events held at Haynes International Motor Museum.
At just half a mile away from Long Hazel Park, we're as close as you can get to finding an overnight stay and the closest caravan park to the car museum. We know many of our customers have enjoyed visiting Haynes Motor Museum in the past and are eagerly anticipating a 2021 visit. If you're looking for accommodation in Sparkford, get in touch with us by email or telephone and we'll organise the right pitch for you!
Why not combine your visit to Haynes Motor Museum with a visit to The Fleet Air Arm at Yeovilton too? We're just 4 miles away and open all year, making a great base for Yeovilton Air Day!
Ticket must be pre-booked for both museums:
The current exhibitions at Haynes Motor Museum for 2022 include:
​
John Haynes OBE - The Man, The Manuals and The Museum
​
Williams F1 - The Drivers and The Driven
​
Enzo Ferrari - The Man and The Machine
​
Haynes Motor Museum will be holding a special Jubilee trail to celebrate the Platinum Jubilee. "The Platinum Years: 7 Automotive Decades" will be held at the museum from 28 May to 19 June and you can use your exclusive Long Hazel Park 10% discount on tickets to visit the museum!
Haynes Motor Museum are offering a 10% discount for our customers who book online using our exclusive discount code. As the closest caravan and camping facility to the museum, we are very pleased to be working with Haynes this year.
The discount will run until the end of September 2022. We will be sending our discount code for the motor museum in our Welcome Pack prior to arrival. You will need to book in advance for Haynes Motor Museum and use our discount code at check out.
10% DISCOUNT FOR HAYNES MOTOR MUSEUM
HAYNES BREAKFAST CLUB THEMES 2022
The Haynes Motor Museum Breakfast Club runs on the first Sunday of every month, with a different theme each month. Haynes Motor Museum have very kindly supplied us with their schedule of events, so that you can join in with your vehicle, or visit as a spectator.
SUNDAY 6 MARCH
​
Volkswagen
​​
SUNDAY 3 APRIL
​
Minis & Micros
​
​
SUNDAY 1 MAY
​
Japanese
​
​
SUNDAY 5 JUNE
​
British
​
**FINAL REMAINING TOURING & CAMPING PITCHES**
​
​
SUNDAY 7 AUGUST
​
Pre-1950
SUNDAY 4 SEPTEMBER
​
Hot Rods & Custom
​
​
SUNDAY 2 OCTOBER
​
Hot Hatches
​
​
SUNDAY 6 NOVEMBER
​
Military & Jeep
​​​
​
​
SUNDAY 4 DECEMBER
​
Land Rover
​
​
CAR MEETS AND RALLY ACCOMMODATION FOR HAYNES MOTOR MUSEUM
At just half a mile away from Haynes Motor Museum, we're the nearest campsite and accommodation to the museum. With 50 pitches and open all year, we're also ideal for car meets throughout the year and overnight stays ready for the Haynes Breakfast Club on the first Sunday of each month.
​
We have room for motorhomes towing classic cars on trailers, tents of all sizes and even space for RVs of up to 40ft, which is particularly helpful if you have your own on board garage for your car! If you'd like to join us for a car meet at Haynes Motor Museum, please do get in touch with us direct, where we can cater for a site full of vehicle enthusiasts of up to 30 vans, 20 tents and two lodges for hire.
​
"We booked as we were attending a photo shoot at Haynes Museum. 14 VW campers, although shame it was only 1 night as the site is immaculate and the facilities are spotless. Well run, good value and the owners are very hands on and friendly. Highly recommended." - Helen Moore, March 2022