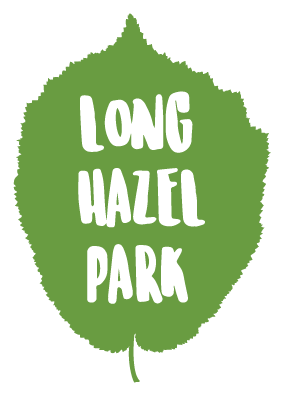 Adult Only Touring Caravan & Camping Park
Self-catering Holiday Lodge Accommodation For hire
Sparkford Somerset
QUEEN'S PLATINUM JUBILEE BANK HOLIDAY - SOMERSET EVENTS
Lots of one off events have been organised across Somerset to celebrate the Queen's Platinum Jubilee. We've picked out the best and the nearest to make your Bank Holiday Weekend one to remember!
Haynes Motor Museum at Sparkford (0.5 miles) will be holding a Jubilee celebration, with displays of cars from the last 70 years. You can also use your exclusive 10% discount to visit the museum, which will be sent out in your Welcome Pack before arrival.
​
Haynes Motor Museum are also holding a Breakfast Club event on Sunday 5 June showcasing British classic and modern cars in their car park. The Breakfast Club will be held from 8:00 am.
​
​Sparkford, Yeovil BA22 7LH
Sparkford village will be holding several events over the Platinum Jubilee Bank Holiday weekend.
​
Sparkford, Yeovil BA22 7JP
ROYAL BATH & WEST SHOW, SHEPTON MALLET
The Royal Bath and West Show has been held to showcase the best of Somerset for over 150 years. This year's show will be held on 2, 3 and 4 June with cider competitions, rare breed farm animals, live music, vintage tractors and kitchen demonstrations. Take the bus from Sparkford High Street directly to the showground.
​
​The Showground, Shepton Mallet BA4 6QN
ROTH BAR & GRILL JUBILEE FAIR, BRUTON
Roth Bar and Grill will be holding Jubilee events all weekend at their restaurant in Bruton. Their Jubilee fair will be held on Friday 3 June from 11:00 am and will feature local food stalls, vintage clothing sellers, vintage car displays and music. Take a look at their website for more information on dinner parties, fireworks and live music across the rest of the weekend.
​
We'd recommend visiting the adjoining Hauser & Wirth art gallery who will be hosting a large sculpture exhibition of work by Henry Moore. Hauser & Wirth also have exceptional free gardens to visit.
​
Durslade Farm, Dropping Lane, Bruton BA10 0NL
15 HIDDEN GARDENS OF CASTLE CARY
Visit 15 of the best private gardens in the market town of Castle Cary (4 miles, on our local bus route) to celebrate the Jubilee weekend. The Market House will also be serving cream teas all afternoon. Castle Cary is a beautiful little town with lots of independent shops and pubs.
​
Market Place, Castle Cary, BA7 7AH
SOUTH CADBURY HILLFORT BEACON & PARTY
On 2 June, South Cadbury village will be holding a BBQ and entertainment from 7:00 pm in their village, just two miles away from Sparkford. After, there will be a walk up Cadbury Hillfort, assumed to be King Arthur's Camelot, to light a Jubilee beacon. The hillfort has excellent views of Somerset and Dorset and an incredible history of occupation from the Bronze Age.
​
Chapel Road, South Cadbury, Somerset, BA22 7ES
YEOVIL TOWN COUNCIL JUBILEE EVENT - MUDFORD REC
Yeovil Town Council are holding a Jubilee event on 3 June with live music until 10:00 pm. The event is on the local bus route from Sparkford High Street.
​
​Chilton Grove, Yeovil BA21 4AW
SPARKFORD VS YEOVIL CRICKET
Walk down to Sparkford Cricket Ground and see the Sparkford cricket team take on Yeovil for a local match.
​
Brains Ln, Sparkford BA22 7LA
WHERE TO VISIT LOCALLY
There's loads to see and do during your stay! Take a look at our Local Attractions page to give you suggestions of how to spend your weekend!
FOOD & DRINK
Order some of the best food and drink from Somerset to the park for your Jubilee celebrations!
GET OUT AND ABOUT!
Looking for dog walks or cycle routes? We've got you covered on our dog walk and cycle route pages!