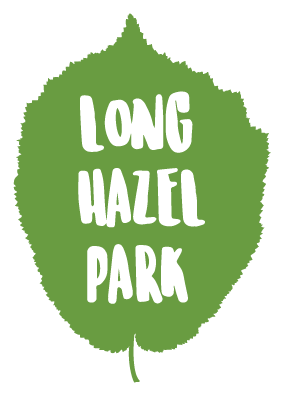 Adult Only Touring Caravan & Camping Park
Self-catering Holiday Lodge Accommodation For hire
Sparkford Somerset
LAST MINUTE TOURING CARAVAN, MOTORHOME, LODGE AND CAMPING AVAILABILITY SOMERSET
Our five star, adult only touring caravan and camping park in Somerset makes an ideal place to stay for a child-free, over 18 break during the summer holidays. With fully serviced and standard pitches to choose from, as well as grass tent pitches with 16 amp electric hook-up and two holiday lodges for hire, we have something for everyone! Take a look at our last minute pitches and holiday lodge rentals for July and August this summer. Please be aware, this might not be all availability we have on site at all times, but it'll give you a good idea of what's available for last minute pitches.
JULY
We have last minute touring and tenting availability for adult only holidays in July:
​
​
AUGUST
We have last minute pitches available for tents, motorhome and caravans throughout August.
​
Fully serviced touring pitches available with space for awnings:
1 - 8 August
8 - 11 August
12 - 20 August
20 - 25 August
​
August Bank Holiday: limited tent, motorhome and caravan pitches remaining. Please note we have a three night minimum when booking for the August Bank Holiday weekend. For August Bank Holiday bookings, please take a look at our online booking system:
BOOK A LAST MINUTE CARAVAN OR CAMPING HOLIDAY IN SOMERSET!
Our adult only touring caravan and camping park is a great base to explore Somerset. Somerset is just two hours from London and the Midlands and under two hours from Wales. You can access Somerset by main roads which makes it ideal for caravans and motorhomes of all sizes - we can even accommodate units of up to 40ft!
TWO TOGETHER
If you're travelling with friends or family we can offer pitches together. We have a number of options, both on fully serviced or standard touring pitches. We can also site tents next to touring units. If you would like to holiday together across two, or even three pitches, please let us know if your booking notes. We will always try our best to accommodate you!
SOLO OCCUPANTS
We offer a solo occupant discount on standard pitches all year round, inclusive of July and August for last-minute bookings. All of our standard touring and tenting pitches have this discount applied to them automatically when using our online booking system.
Check our online booking system for our most up to date caravan, motorhome, RV, Fifth Wheel, camping and lodge availability. It's accessible 24 hours a day and has all of our last minute pitches available to visit South Somerset. There are no extra booking fees for booking online.
WHEELCHAIR ACCESSIBLE LODGE ACCOMMODATION
Our wheelchair accessible Blackforest holiday lodge is available for a few remaining dates throughout July and August:
​
14 - 30 July
11 - 31 August
​
We also have wheelchair accessible facilities in our shower block if you would like to bring your own caravan, motorhome or tent throughout July and August 2022.
WEEK-LONG PITCHES
We have some remaining last minute week-long touring pitches for July and August 2022.
​
Fully serviced touring pitches on hardstandings:
1 - 7 July
7 - 14 July
14 - 21 July
21 - 28 July
1 August - 7 August
7 August - 14 August
14 August - 24 August
​
You are welcome to arrive on any date for week long pitches during these available times.
WEEKEND GETAWAYS
We operate a two night minimum for all touring and tenting pitches on weekends throughout July and August and a three night minimum for the August Bank Holiday weekend.
​
At present, we have a small amount of last minute availability for all pitch types across all weekends in July and August at our adult only caravan park in Somerset, but we'd recommend being quick, as these tend to get snapped up the fastest!
​​
SEPTEMBER PITCHES
With the roads quietening down after the summer holidays, we are filling up fast for adult only holidays in September.
​
Tent pitches are available until the end of September to enjoy the last of the summer sun. All tent pitches include 16 amp electric hook-up.
​
We have availability for RVs and Fifth Wheels from 1- 4 September and 11 - 30 September.
​
Standard and fully serviced touring caravan and motorhome pitches are limited for September.