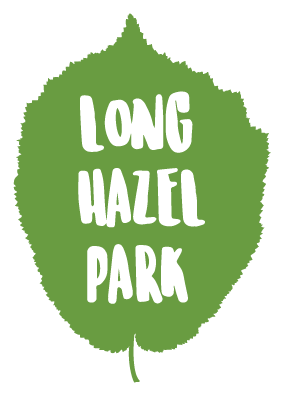 Adult Only Touring Caravan & Camping Park
Self-catering Holiday Lodge Accommodation For hire
Sparkford Somerset
Long Hazel Park has gained celebrity status from VisitEngland for our proximity to Cadbury Castle, often cited as King Arthur's Camelot. It is believed that King Arthur was carried through Long Hazel Park from his famous castle to his final resting place at Glastonbury Abbey.
Sparkford Village is the home of the famous Haynes International Motor Museum (less than 1 mile) which holds numerous car meetings during the year. Nearby is the Royal Naval Air Station at Yeovilton (2 miles) which hosts an annual Air Show usually held in July, and other events. The Fleet Air Arm Museum is on the same complex.
PLACES TO EAT AND DRINK
Local Village Inn and Restaurant
The Mildmay Arms, Queen Camel
The Nog Inn, Wincanton
The Camelot Inn, South Cadbury
The Sun Inn, Bruton
At The Chapel, Bruton
Roth Bar & Grill, Bruton
The Old Pharmacy, Bruton
Osip, Bruton
The Prince of Wales, Stoke sub Hamdon
The King William Inn, Glastonbury
Local takeaways and McDonalds at Sparkford Services
AREAS OF NATURAL BEAUTY
Vale of Camelot, Blackmore Vale, Dorset Downs and Ridgeway, Mendip Hills, Wookey Hole Caves, Cheddar Gorge, Ham Hill quarry and country park, Leland Trail
NATIONAL TRUST
Lytes Cary Manor, Montacute House, Stourhead, Barrington Court, Stembridge Windmill, Tintinhull Gardens
ARTS
Hauser & Wirth Gallery, Bruton
Glastonbury Festivals
SHOPPING
Castle Cary, Yeovil, Bruton, Sherborne, Clarks Village at Street, Mulberry factory shop at Shepton Mallet, Kilver Court, Various farmers' markets and garden centres
EVENTS
RNAS Yeovilton Air Day
Glastonbury Festivals
Party in the Park, Galhampton
Sunshine Festival, Bruton
Farmfest, Bruton
Wincanton Races
Royal Bath and West Show
Antique fairs
Outdoor Leisure Show
Somerset illuminated carnivals (Castle Cary, Shepton Mallet, Glastonbury, Wells)
SPIRITUAL
Camelot Hillfort (King Arthur's stronghold), South Cadbury
Self Realization Meditation Healing Centre, Queen Camel
Cunning Articifer's Discworld Emporium, Wincanton
Glastonbury Tor, Abbey and Challice Well
Stonehenge
STEAM AND NOSTALGIA
Haynes Motor Museum
Fleet Air Arm Museum RNAS Yeovilton
East Somerset Railway
Yeovil and District Railway Society
Gartell Light Railway, Templecombe
Somerset Steam Rally, Low Ham
LOCAL OUTDOOR ACTIVITIES
Clay pigeon shooting, golf, fishing, paintball, quad biking, archery, horse riding, walking, cycling, country houses and gardens
LOCAL INDOOR ACTIVITIES
Indoor bowls, ten pin bowling, swimming, gym, line dancing
TOURING HIRE
Camper Hire
Somerset Motorhome Hire
Henley Motorhome Hire
CARAVAN REPAIRS
M D Cook North Cadbury
TRANSPORT
South West Coaches bus link (100 yards)
Castle Cary railway station (5 miles)
Yeovil Penn Mill railway station (6 miles)
Templecombe railway station (8 miles)
Yeovil Junction railway station (8 miles)
Sparkford woods Millennium Copse (accessed direct from Park - 1/4 mile)
Through the Sparkford woodlands and the Millennium Copse. This walk presents great views of Cadbury Hillfort and can be extended or shortened depending on how far you and your owner wish to go.
Cherry Pie Lane (accessed direct from Park - 1/4 mile)
This great, short walk can be accessed through the village or across the train tracks and is a lovely flat, enclosed field for exercising. It can easily be combined with the Millennium Copse for a longer walk, encompassing Sparkford village.
Hazlegrove grounds (accessed direct from Park - 400m)
The grounds of Hazlegrove House can be accessed via the main entrance at the Hazlegove roundabout or by crossing the A303. A lovely woodland terrain where you can go blackberry picking in the autumn.
South Barrow lane (accessed direct from Park - 1/4 mile)
Public footpaths lead from Sparkford to South Barrow. Along small country lanes, the village is a few miles' walk and is an adaptable walk to feature pubs and easily accessed nearby villages.
Queen Camel village shop (1 mile walk)
For a few supplies, the village shop offers local produce, newspapers and a Post Office. Queen Camel can be accessed via fields or a pavemented roadside walk.
The Leland Trail (1 mile)
Cadbury Hillfort, South Cadbury (2 miles walk or drive)
A more challenging walk around the remains of King Arthur's Camelot, providing fantastic views of Somerset and Dorset. See our page on King Arthur's Camelot for more details.
Corton Ridge (4 miles)
Ninesprings, Yeovil (7 miles)
Ham Hill, Stoke sub Hamdon (10 miles)
A lovely walk around a local stone quarry, there are views all across South Somerset visible from the highest points. We also recommend the Prince of Wales pub for a drink.
Glastonbury Tor (15 miles)
Glastonbury Tor welcomes well-behaved dogs and offers a trolley service for older dogs who may not otherwise reach the top.
North Dorset Trailway (15 miles)
We ask that all dogs are exercised off the site and that all dog poo is put in the Council dog bin directly opposite the park entrance
"HIC IACET SEPULTUS INCLYTUS REX ARTURIUS IN UNSUL"
(Here in the Isle of Avalon the famous King Arthur lies buried).
Long Hazel Park has been granted celebrity status by Enjoy England due to our close proximity to Cadbury Castle, South Cadbury. Many historians believe that this is the most likely site of King Arthur's Camelot in Britain.
This Iron Age Hill Fort encompasses 18 acres and has views across the Vale of Camelot, the Blackmore Vale and across to Glastonbury Tor. According to a surviving record from the 5th Century, it is from here that King Arthur led his troops to the final victory of Mons Badonicus against Anglo-Saxon invaders at Salisbury Plain.
Bishop Leland mentioned King Arthur at Cadbury Castle when he chronicled his travels in South Somerset in 1542. He wrote:
"At the very south ende of the Church of South Cadbyri standith Camallate, sumtyme a famous toun or castelle. The people can telle nothing ther but that they have hard say that Arture much resorted to Camalat"
In nearby Queen Camel, the battle of Camlann is said to have taken place. During this battle, King Arthur was fatally wounded by his enemy, Mordred. King Arthur was carted away and put on a barge across the sea to the Isle of Avalon, which is now known as Glastonbury.
The monks of Glastonbury buried King Arthur's body in their own cemetery there. In the 12th Century, the bones of a tall man were found in Glastonbury, together with bones and hair of a woman thought to be Guinevere. A lead cross was also found bearing the inscription "HIC IACET SEPULTUS INCLYTUS REX ARTURIUS IN INSUL" (translated: "Here in the Isle of Avalon the famous King Arthur lies buried"). Today, the site of King Arthur's final resting place can be located in the ruins of Glastonbury Abbey.
We have a waterproof walking pack available for the Leland Trail route which visitors are welcome to borrow from Reception during their stay. Cadbury Castle is a short walk or drive from our Park and we are able to recommend pubs and routes to customers wishing to visit.