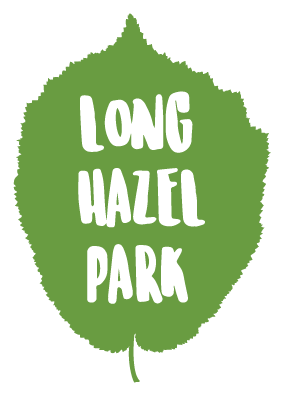 Adult Only Touring Caravan & Camping Park
Self-catering Holiday Lodge Accommodation For hire
Sparkford Somerset
"THE CAMPING AND CARAVAN PARK THAT HAS BEEN CROWNED SOMERSET'S BEST" - READ THE ARTICLE ON SOMERSET LIVE!
HAVE YOU ENJOYED YOUR STAY? PLEASE VOTE FOR US:
Kevin Newitt 2022.7.25
We had a lovely stay the site was immaculate and very quiet which suited us and the owner was very accommodating and couldn't do enough for you.
​
Paul Freeman 2022.7.13
We needed a 1 night stay on our way home & found Long Hazel which was well positioned for us just off A303. The site has a rural feel even though not far from main road. Facilities were clean. The owner was very helpful particularly when our mains cable wouldn't work & loaned us one. Pub within walking distance.
​
Charmian Messenger 2022.7.10
Calm and very friendly greeting. Relaxing site. This is a lovely clean and well run site. Alan and Pam are very helpful and will always sort out any problems you may have. The setting is very pretty and the local pub is a stones' throw away and serves excellent Sunday lunches but you may need to book.
​
Thomas Jarrett 2022.7.10
Very clean and tidy. Friendly staff. All very professional and efficient. Top marks.
​
Michael and Karen Smith 2022.7.2
As advertised online. Excellent and clean facilities. Friendly and organised greeting to name marked pitch. lovely to walk or cycle and find small villages close by. Thank you Alan and Pamela and their daughter.
​
Jane Flood 2022.7.2
Lovely campsite in the heart of Somerset, very quaint and quiet. Called on the morning I needed a pitch and they were very accommodating. The owner was very friendly and helpful providing me with information on the local amenities. There is a local pub and Londis shop nearby and the showers and toilets were impeccable. Highly recommend.
​
Pat Sarre 2022.7.1
The staff are so friendly. Had a great time with friendly helpful stay.
​
David Turner 2022.7.1
This site is ideal. The owner is brilliant helpful in every respect. The facilities are of an excellent standard with clean and bright toilet blocks and facilities.
As its an adults only site it is quiet and calm ,an oasis hidden behind houses . It has good wifi, and excellent hardstanding sites with easy access to water. Each pitch is well maintained with trees between each. Lots of wildlife. We had a problem with our Satellite receiver and the owner promptly came to help with a ladder to help sort it out. For us its handy to Yeovil and the Athletics Track. We will be back.
​
Dan Anderson 2022.6.30
Site owner was extremely pleasant and helpful site was immaculate wash areas spotless and very handy for sight seeing.
​
Lorrain McGregor 2022.6.23
The site is really well set out with generously sized pitches and good natural screening from hedges and trees giving a degree of privacy. Facilities block was clean and comfortable with a separate dry area in the shower cubicles for changing.
​
Darren Webb 2022.6.23
Fantastic site with excellent facilities. Beautifully maintained. Toilet block facilities best we've ever seen. Attentive & helpful Wardens.
Will definitely be back again in the future.
​
Stephen and Sandra Sheppard 2022.6.18
Very Satisfied with everything we encountered. Easy to find. The lodge we stayed in for two nights was bright clean and well equipped for our needs. We were attending a wedding two blocks away Long Hazel was perfectly situated for toing and froing. We were shown the amenities in the toilet block, though we were self contained enough not to need them, we were very impressed with the hi tech facilities particularly in respect of disabled requirements. Finally our hosts were welcoming charming and helpful.
​
Simon Eden 2022.6.17
Fantastic find! Excellent facilities and highly recommended if you prefer a smaller site.
​
Ian Wilkinson 2022.6.14
Easy access and excellent location for touring this part of Somerset and the Haynes Museum. Very nice owners who keep the park immaculately. Two pubs nearby, the best of which is half hours walk to village of Queen Camel. We will return.
​
Brian and Ann Goldswain 2022.6.11
Very tidy park. Overall well laid out.
​
Nigel Meaking 2022.6.11
Fantastic site and owners. We had an excellent stay at long Hazel Park. The owners were very welcoming and nice. The facilities were spotless with very regular cleaning throughout the day. The pitches were clean and tidy. Overall an excellent stay and we will definitely be returning for round two.
​
Lisa Patterson 2022.6.11
Lovely site, well kept and spotlessly clean great little set up, very nice owners, would return. Very satisfied with everything they even sent local info about what's on offer ie ordering a bakery delivery and such a few days before arrival and pizza van, could not fault anything! Also as we went jubilee week and they had decorated the park asked us to do the same with our tents. Great few days!
​
Jeanette Wright 2022.6.11
Long Hazel Park is an excellent campsite, it was very clean and well run with the owners being extremely helpful. I would definitely recommend and we will be making a return trip!
Sue Biggs 2022.6.10
Quiet, friendly site. We stayed for the jubilee with my partner and friends, loved the site it's small and very well maintained. Love the fact it was adult only and everyone we met there was so friendly. Alan the owner and his wife were very helpful and made us feel welcome, the email they send you to advise you of your pitch was so informative and gave plenty of information as to where we could go, what activities were going on - I was so impressed they provide a 5 star experience and run an excellent site. We will return in the near future. The villages, walks and locals were all friendly and they made a fantastic effort to celebrate the queens jubilee - the beacon lighting was fantastic and well worth the 2 1/2 Mile walk - something I will never forget. Thank you for making us feel welcome, we had a fabulous 4 day stay and will recommend it.
"It was good to visit Long Hazel again and catch up with Alan the hardworking owner. This year sees further investment in the park and Alan kindly pointed out improvements on our walk around which he has compiled a list for our reference. A very comprehensive welcome letter is sent out to all customers prior to arrival highlighting all aspects of the park and surrounding areas. Long Hazel has been awarded a Silver from Bristol Bath and Somerset Tourism for Ethical, Sustainable, and Responsible Tourism. All aspects of the park were well managed and maintained and a credit to the owners. I can confirm that the AA Classification remains at 4 Pennant Gold with a slight increase in the quality to a very good 91%. I thanked Alan for his time and wished him well for the rest of the season."
​
- CHRIS PIKE, INSPECTOR FOR THE AA
​
11 JUNE 2022
Mandy Meadows 2022.6.10
Lovely clean site. Friendly owner who was very helpful.
​
Glyn Walker 2022.6.10
Lovely clean tidy site. Facilities were spotless. Easy access from the A303 and good communication from the owners.
​
John Stockdale 2022.6.8
Friendly helpful staff. Good facilities. An ideal stopover on our way to Cornwall. Visited the Haynes motor museum which was well worthwhile.
​
Lesley Hartley 2022.6.7
Lovely clean toilets/showers. Whole site very well looked after. Large pitches and very helpful hosts.
​
Lindi Withey 2022.6.6
Wonderful visit and would recommend. Spotless facilities with lovely showers. Plenty of space and nice picnic and sitting areas. Excellent.
​
Bryan Samson 2022.5.29
Beautifully kept site well manicured grass area, spotless toilet facilities, excellent disabled toilet facility.
Linda Callaghan 2022.5.27
Really worth a visit
​
Catherine Cheeseley 2.22.5.21
A very tranquil, quiet site. If you just want to sit and put your feet up, chill and relax then this is the place to come. Very clean site, not too big, very friendly owner and dog friendly with lovely walk just across the road.
​
Jackie and Michael Pawley 2022.5.19
A very pretty well laid out site. Peaceful and relaxing. Good size pitch. Facilities were spotless. Best caravan site we have visited. Will definitely return. Can't wait.
We have received a Tripadvisor 2022 Travellers' Choice Award for consistently receiving excellent reviews from our guests. Travellers' Choice Awards are awarded to the top 10% of all businesses listed on the platform. As a small business, we are incredibly grateful for such fantastic feedback from our guests!
"Long Hazel Park looks like a lovely place to stay, and clearly has a good green ethos and some very good elements.
The green content was very easy to find, and this site really said "We are proud of our green credentials."
I particularly liked:
- the way you give distances from your local walks
- that you mentioned the bus. Too often the option of public transport is overlooked.
- your information about hazel trees. It's so good to know the why, as well as what has been done.
There's a strong sense of championing the local. Putting in local leaflets is a commendable action, as is encouraging local deliveries at timed slots. The Covid secure operations must give much reassurance to the customers. One thoughtful highlight was that one of the basins had a shower curtain which gave much more privacy - the owner had noticed that there were some visitors from ethnic minorities who wished for more privacy.
The three acre site is beautifully kept with space for tents, motor homes and caravans. There are also lodges which are owned or for rent. Plants, hedging and trees are kept immaculately, with bird boxes on every tree."
​
- Bristol, Bath and Somerset Tourism Awards 2021
Ethical, Responsible and Sustainable Award
David Chudleigh 2022.4.15
This is a gem of a site. The site and its facilities are spotless. The site is secure at night with gated entrance etc. Access to the site is easy and straight forward. Pitches are level and our motorhome required no levelling blocks etc. The site is within easy reach of Haynes Motor Museum and the Fleet Air Arm Museum. A Londis shop is within the nearby filling station and also a Mcdonalds both about 10 minutes walk. A lovely site with very friendly owners. I do no not usually give reviews but on this occasion feel entirely justified in giving this site very positive feedback. Will we return ,of course we will asap. One of the best sites we have visited.
​
Peter Matthews 2022.4.21
​Great place to relax. Lovely site.
​
Chris Wilkinson 2022.4.14
Compact and neat. Very efficient. Everything clean and working.
​
Kim Shepherd 2022.4.12
Our 2nd visit to Long Hazel Park and it doesn't disappoint. The site is immaculately kept with lots of nice touches like bird feeding stations and seasonal flower planting. I love the name sign on your pitch so you can just go straight in. Facilities are immaculately clean at all times. Lots of information given pre arrival which is very helpful. Alan is passionate about his site and the environmental impact and is doing all he can to reduce the carbon footprint. We will definitely stay again.
​
Kayt Pile 2022.4.10
The first time I stayed was 4 years ago -I was so impressed with the whole site. The whole family are involved and make you feel so welcome - its like staying in a friends rather beautiful back garden. Their whole ethos towards recycling, green energy, planting of many many trees and shrubs, planting for the wild life, building a safe habitat for hedgehogs is an amazing achievement, of which they should be very proud. I have stayed many times enjoying the peace and quite and old fashion hospitality..... BLISS..... Very many thanks.
​
David Hodgkyns 2022.4.2
Just had a lovely 3 night stay at Long Hazel Park excellent facilities easy access definitely return visit needed.
​
Adrian Moffatt 2022.3.26
We stayed at Long Hazel for 2 nights and the cleanliness of the facilities were extremely good. We will be returning to Long Hazel for 3 nights in 2 weeks time it is close to home but feels like we are away on holiday would definitely recommend to others.
​
Brenda Burns 2022.3.25
Loved the quiet and the beautiful trees.
​
Peter Jones 2022.3.22
Clean tidy accessible friendly. Good facilities.
Helen Moore 2022.3.12
We booked as we were attending a photo shoot at Haynes Museum. 14 VW campers, although shame it was only 1 night as the site is immaculate and the facilities are spotless. Well run, good value and the owners are very hands on and friendly. Highly recommended.
​
David Moth 2022.3.4
A very nice clean and quiet site. I always use it if staying in the area.
​
Ronald Barnes 2022.3.4
Convenient for transit or stay. Easy site to access, friendly and helpful staff.
​
Alan Aldred 2022.3.2
Greeted by the owner very helpful nothing to much trouble at all. He is very passionate about his site and will return.
​
Brendan Dykes 2022.1.27
A great place to stay for the local Haynes Car Museum, Fleet Air Arm Museum and National Trust sites. South Somerset is also a beautiful area, and we enjoyed climbing Cadbury Castle and looking at the views as far as Glastonbury Tour despite the winter gloom.
​
Albert Elphick 2022.1.20
Excellent facilities on pitch, water, power, black and grey waste disposal. Our vehicle is 10 meters long will a car in the back and there was still room for a larger motorhome. Site owner most helpful and knowledgeable about attractions in the local area.
​
Stephen Bryan 2022.1.15
A first class park. We will be back.
​
Kenneth Hill 2022.1.4
Bit of a hidden gem, but easy enough to find and access. Nice level pitches in small well kept site. Spotless facilities, showers, toilets and wash up. Although no dog walk area, no problem as a very short walk out of the main entrance sees you cross the road and into a path leading to closed field. Turn left and the village pub beckons, turn right and 5 minutes walk takes you to the services for any missed grocery items. Our main aim for the stay was to visit Cadbury Castle, (a short drive, decent easy walk). Overall, just what we needed.
Mary Ible 2022.1.3
My husband and I only stayed at the Long Hazel site for two nights but really enjoyed our visit. The showers and toilets were spotlessly clean and tidy. The owner was friendly and helpful and the site was quiet and peaceful. Being an adult only site it was perfect for us and anyone looking for a calm, quiet vaccination.
​
Carole Allcock 2021.12.30
We were visiting a local country home for their Christmas lights and Long Hazel was booked for us by our friends who also stayed. What a lovely well run facility. Brilliant.
​
Barbara Smith 2021.12.16
Met friends and parked motorhomes together. Staff were very helpful and friendly. Their Christmas decorations are fab! Fantastic stay. Local pub lovely meals for us all. Highly Recommend it, convenient for many attractions. We did Stourhead Xmas lights sat and bath show ground flea market Sunday.
​
Mark and Deborah Golley 2021.12.16
We attended for a weekend away and found this site to be very good. Great showers and washing up block. Hard standing for motorhomes with easy access electrical hook up and grey waste. Spoke to the owners on arrival and they were friendly yet not too intrusive. Gave us all the info we required.
The Sparkford inn serves great food and we had 2 wonderful evenings away with friends. Thank you Long Hazel Park.
Ross Billingsley 2021.12.6
We increased our stay from 4 nights to 7 due to the peaceful and well organised site. There are lots of beautiful places to visit including Stourhead and Montacute NT houses open all year. We even had a day trip to the coast (Lyme Regis) All good where Covid cleaning etc is concerned. Quiet and friendly.
​
Ian Buckingham 2021.11.26
No improvement required. An immaculate site. We were made to feel welcome from the start and fully informed regarding the site and any questions we asked. The site is very well looked after with very friendly staff and we thoroughly recommend it.
​
Eric Getchell 2021.11.23
Great stay.
​
John Kavanagh 2021.11.4
A nice 2 night stay a shame about the weather! Probably our last campervan outing for the year, looking forward to next spring.
David Moth 2021.10.30
Stayed at campsite as visiting RNAS Yeovilton. Site very good and clean. Owners very friendly. Sites COVID precautions very good.
Malcolm and Janet Webb 2021.10.27
Great holiday site. The improvements to the site facilities and washrooms is excellent. The whole site is looking much improved. The staff are very helpful and have lots of plans to carry out lots of further improvements.
Martin Hopkins 2021.10.24
One of the best camp sites I've been to in 25 years of caravaning. Very friendly and helpful been to a lot of top 100 camp sites this camp site should definitely get into top 100.
Steve Davidge 2021.10.23
Great site. Facilities always clean. Site always neat and tidy. No fuss booking on line, pitch highlighted for you on confirmation and name board placed next to pitch. What more could be easier.
Michelle Negri 2021.10.18
Had a lovely peaceful stay here at the weekend (15-17 October) - an excellent site, lovely and quiet, really well maintained and the facilities are excellent and super clean. Lovely owner who was very helpful when we needed somewhere to eat and he recommended a local pub nearby within walking distance. Also visited Haynes Motor Museum, which is again within walking distance, for a lovely day out! We will definitely be returning again very soon. 10/10 stay on all counts!
"tastefully landscaped with nature friendly plantings, colourful seasonal plants and shrubs and lovely mature trees. Lots more plantings, plant troughs and new fencing noted. Lots of new bird boxes, bug hotels and hedgehog houses.
Spacious and well-defined pitches with lots of new imrpovements noted since last visit. Much improved accessible wet room - upgraded and now presents to an excellent standard."
VisitEngland 5* rating, Touring & Camping Park
- Dawn Bird, VisitEngland Inspector
September 2021

Nigel Thomas 2021.9.18
Thoroughly enjoyed our stay. All facilities excellent. Shall definitely return. Thank you.
Lynda Callaghan 2021.9.17
We had a fantastic stay in a very well organised and clean site. Lovely welcome on arrival and plenty of information emailed to us in advance. We will definitely be returning!
Andy Rae 2021.9.16
Met on arrival by the owner who instantly became your best friend. His politeness and offer of help simply outstanding. The pitches are very well spaced out with adequate room between motor homes and caravans. Must add easy access into the site off the main road. Site surrounded by trees with picnic benches dotted about for your use. Toilet and wash facilities absolutely spotlessly clean. Full recycling facilities which is fully encouraged. All in all the site is a credit to the wonderful people of own and run the site. Only a few minutes stroll away is a lovely village pub and for you car enthusiasts a visit to the Haynes Motor Museum is a must which is less than a mile away. To sum up if you want a peaceful getaway with excellent wash and toilet facilities then this is a must for you. Will we return, 100% we will.
Lyndon Fraser 2021.9.14
Found online and not disappointed. Excellent location for a visit to The RNAS Museum and we will be returning soon to further explore the area.
Andre Carter 2021.9.11
Excellent campsite!
Wayne and Rachel Saunders 2021.9.10
Excellent all round site.
Mandie Holbrook 2021.9.4
Quiet and relaxing just how we like it, even though it was fully booked still it was still peaceful and relaxing. Alan was very helpful as usual. A very well looked after site throughly recommended.
Chris and Julia Barratt 2021.9.2
Easy to find campsite, level and plenty of walks nearby without using the car, plus lots of local historical sites within a short distance and without having to use A303. Thoroughly enjoyed our stay.
"Pamela and Alan Walton are really enthusiastic about their small, beautifully kept, adults-only park in the Somerset village of Sparkford where they will make you most welcome. This level, landscaped site is surrounded by attractive beech hedging, silver birch and many other ornamental trees and the park has a relaxed, comfortable feel. It provides 50 touring pitches for all types of units (max. 12 m) with 16A electricity hook-ups (32A on request), 25 pitches with hardstanding, 12 being fully serviced and some extra long with grass lawns at the side, and the entrance has been widened for easier access.
Set within an Area of Outstanding Natural Beauty, this site offers a haven for wildlife enthusiasts. Buzzards, hawks and even peregrine falcons can often be seen. Established in 1945, the site is close to King Arthur's Camelot Castle, whose history is well researched by the owner. The park is an easy walk to Sparkford village, which has an inn and a shop. It is securely locked at night and the owner lives on the premises. This is well located for the Haynes Motor Museum, the Royal Air Arm Museum in Yeovilton, and the Newt centre in Bruton and is close to the A303."
- MARK ANNAN, ALAN ROGERS INSPECTOR
SEPTEMBER 2021
"I THINK IT'S GREAT HOW THEY HAVE LINKED IN THEIR PAST OF SUPPORTING FAMILIES DURING WW2 INTO THE PANDEMIC CRISIS AND NOW SUPPORTING KEY WORKERS, NOT ONLY HAVE THEY OPERATED THIS THROUGH THEIR BUSINESS, THEY HAVE ALSO SOURCED LOCAL BUSINESSES TO PROVIDE KEY FUNCTIONS TO KEY WORKERS AND AGAIN LOOKING AT LONG TERM PLANS WITH LOCAL PARTNERS. GREAT COMMUNITY INCLUSIVITY AND SUPPORT."
JUDGES COMMENTS, GUMTREE SMALL BUSINESS BLAST OFF COMPETITION
JUDGED BY REPRESENTATIVES FROM SME MAGAZINE, ENTREPRENEURS' NETWORK, O2 BUSINESS, THE FEDERATION OF SMALL BUSINESSES AND GUMTREE
RUNNERS UP, JULY 2021
Julie West 2021.8.31
This is the third time we have stayed here and again we weren't disappointed. Alan and Pamela are great hosts and nothing was too much trouble.
Andrew Chislett 2021.8.29
An excellent location to visit surrounding areas or just as a stop over whilst travelling through. The site is extremely well maintained and very hygienic from all perspectives especially covid. The owners are very friendly and accommodating. There is a lovely pub/restaurant almost next door with another in the village about 20 mins walk away. They have arranged delivery of food and meals at various times and from several establishments and provide menus etc at booking point which are also displayed on site. There is a wood a few mins walk away, a fuel station and the obligatory McDonalds. A lovely dog walk opposite the entrance which leads into a field after crossing the railway line. Definitely returning soon and would highly recommend.
Ruth Evans 2021.8.28
This is by far the best site we have stayed in for all manner of reasons. To begin with, it's really pretty, with mature trees and shrubs dotted around a lovely field area. The picnic benches are a great idea too. It has a great local pub 100 yards away that was friendly and served good, honest and reasonable pub grub. Local businesses including bakers, cafes and pubs offered food delivery services and pizza is cooked on site every Friday! If you wanted a totally relaxing break you literally wouldn't have to cook at all! Such a great idea and service! The shower and toilet areas were immaculate and fantastically comfy and warm. The pre booked system allowed you to choose when you wanted to use the facilities and as a result you had them almost to yourself without having to queue. It was obvious that Alan and his family were still adhering to Covid guidelines and we felt safe as a result. Recycling bins were great too; no 'general waste chucked here' but all the options you need to recycle properly. The owners could not have been more helpful. Although the reception area is closed to customers on arrival, everything you could possibly need to know in order to have an easy break is sent via email before arrival and they respond to questions pretty much immediately. Alan was lovely and really helpful. He showed us to our pitch on arrival and his tips for the best way to get home were spot on! We had a fantastic four day break with lovely walks on the doorstep and lots of great places to visit close by. We are definitely going to visit again and recommend the site without hesitation!
Claire Conley 2021.8.28
The site was immaculate. The owners were very helpful and pleasant.
Robert Cheeseley 2021.8.27
We went here on our first trip out with a motor home. The owner of the site was very helpful and gave some great advice. A pizza van came one night which was honestly the best pizza my wife and I have ever tasted. There were also deliveries from local cafe, shop and pubs if wanted. It is a very quiet, friendly site which we will definitely go to again, ensuring we are there for Friday night pizza. Very clean and tidy. Can't fault.
Derek Williams 2021.8.27
Nice location with a nice pub within walking distance. Pizza van on Friday night was great.
Carolyn Jones 2021.8.23
Adult only site and wonderfully peaceful. All facilities are excellent and location is perfect for getting out and about to Street and surrounding areas. Decided to stay on for a couple more days and found staff to be very accommodating.
Lindsay Everett 2021.8.23
One of the best sites we have stayed at. Location and facilities both excellent. Perfect site if you have a dog, as lots of walks straight from the site. Good size level pitches on grass. Would definitely return.
Maz Tucker 2021.8.21
Another great week, made very welcome by Pam & Alan as always. Love coming here, great place to chill.
Malcolm Rawsthorne 2021.8.17
Excellent site, well maintained. Clean and quiet.
Jeffrey Osborne 2021.8.16
Perfectly positioned for Fleet Air Arm Museum and Haynes Motor Museum. Quiet. Easy access.
Lisa Procter 2021.8.14
Had a week long stay here and it was the cleanest camping park we've ever stayed at. Super clean showers and toilets and the park itself was spotless. Lovely green space and very well maintained.
Wendy Powell 2021.8.13
Thoroughly enjoyed staying at Long Hazel Park for a long weekend with Jaimee and her dog Sandy. We were there for Jaimee's folk club meet. I had originally booked via their website, but we changed our minds in the week leading up to our stay, I emailed and asked whether we could bring our motorbikes, "sure came a response, I'll put down some flat wood for you to put your bike stands on" and "move you to a better pitch where you can park your motorbikes safely". Never before had I encountered such helpfulness that went beyond the call of duty. Nothing was an issue for Alan and Pamela - owners of the campsite. They made our stay so enjoyable by providing all information about their campsite, where to walk the dog, where to eat, local pubs, fast food options, how to book to have food/drink delivered to their site; a booking website for their showers which was simple to use, even cancelling the shower slot was easy. They even had the wifi and password on their information rather than getting to a campsite and having to hunt for it. All facilities were kept spotlessly clean. I always found the kitchen sink clean and dry, no soap suds left from previous washups. Toilets and showers were spotless. Alan and Pamela had definitely put in a lot of thought on how to keep people safe at this covid time. We will definitely be going back.
Terry and Janey Rozier 2021.8.13
The owner was very informative friendly and helpful. Site was well kept and facilities extremely clean. Thoroughly enjoyed our stay there and would definitely return when in the area and recommend it.
Philip Pittman 2021.8.12
Ideal for our short break visiting friends.
Brian Williams 2021.8.10
Beautifully kept site, quiet but friendly. Great location and easy to find. The owner Alan could not have been more helpful with ideas of where to go and what to see. He works so hard around the park he deserves a holiday! Only a short stay this time but we will definitely be back soon!
Christina O'Connor 2021.8.9
Great place to stay very well cared for loved it.
Janet Brooks 2021.8.5
An excellent place to chill out with friends for the weekend. We have 2 dogs who were happy and relaxed. Good pitch reasonable size. A nice calm atmosphere. We will definitely be back for a 3rd visit.
Victoria Williams 2021.8.5
Lovely site, quiet, clean and spacious.
Gillian Bevan 2021.7.31
Nice tidy site.
Ian and Alison Taylor 2021.7.29
Very nice adults only site with clean facilities. Friendly owners. Nice to be able to order bread/cakes for delivery to site for following morning. Pizza van on Friday night. Pub within very short distance and another one which delivers food to site. Will return when in area again.
Dawn Britten 2021.7.25
Very clean and tidy. Very friendly owner. Plenty of access to water. Recycling bins well labelled and cleaned daily. No dog bin or dog walking facilities but there was a walk across the road.
Rachel Lynes 2021.7.23
This is family run park. Superbly run. They are extremely friendly and helpful.
Mick Chapple 2021.7.21
Beautiful clean and tidy site. We had a fully serviced pitch which was very good value for money. Friendly staff and very clean and organised. Great base for visiting nearby attractions. Would highly recommend this site.
Alan and Carol Curl 2021.7.18
It's the 2nd time visited on way back from Cornwall and will be back great place.
Michael and Sally Slater 2021.7.17
New full service pitches are a bonus and demonstrate Alan and Pam's attention to changing market needs.
Glenn and Sherry Diani 2021.7.12
Immaculate shower and toilet block. Quiet adults only park. Friendly owner who is always around if you need him. Can get morning deliveries of pastries or bread etc from local bakery.
Roger Butler 2021.7.2
Initially I booked Long Hazel Park for its close proximity to the Haynes Motor Museum, which I have long wanted to visit. Also as a convenient stop off to break our journey down to Devon and Cornwall. Having stayed two nights we formed a very favourable impression of not only Long Hazel Park itself but also the site owners Alan and Pamela Walton. They maintain the site to a very high standard and justifiably are proud of their site. Some serviced pitches have already been installed with more planned for later this year which all goes to improve the already excellent facilities. The site is adult only and very peaceful. Thoroughly enjoyed our stay and look forward to returning soon.
Lionel Macdonald 2021.7.2
Great site, helpful owners, dog friendly, good for walking and all in all first class site, been there several times, and will definitely return when I'm in the area.
Iain and Ann Hall 2021.6.30
Very well maintained with owner cutting the grass regularly. The toilet and shower block is very modern, and kept immaculate and clean.
"ON MY RECENT VISIT I MET WITH ALAN THE HARDWORKING OWNER WHO KINDLY SHOWED ME AROUND. EXTENSIVE WORK HAS BEEN CARRIED OUT IN THE LAST 2 YEARS AND ALAN KINDLY SUPPLIED A LIST OF WORK DONE WHICH I ACKNOWLEDGE AND WILL SEND ON TO HEAD OFFICE FOR FUTURE REFERENCE.
THE FACILITIES WERE SPOTLESS WITH GOOD DETAIL PAID TO THE CLEANING AND TOP GRADE FIXTURES AND FITTINGS. THE PITCHES WERE WELL MAINTAINED WITH 12 BEING FULLY SERVICED. THE SURROUNDING GROUNDS, TREES, SHRUBS AND FLOWERS WERE ALL LOOKING GOOD.
IN READING THE LIST OF THE ENHANCEMENTS TO THE PARK I HAVE NO HESITATION IN RECOMMENDING LONG HAZEL PARK A 4 PENNANT GOLD STATUS WITH A QUALITY SCORE OF 90%."
CHRIS PIKE, INSPECTOR FOR THE AA
29 JUNE 2021
Rebecca Lanham 2021.6.28
After booking we received plenty of information about the site and surrounding area by email. Their website is full of information too. Met by site owner, loved the named placards marking our pitch. Toilet block was spotlessly clean as was the bin area. Each pitch has a 'private' grassed area and picnic bench. Only a few campers on site during our stay but looks like plenty of space for everyone when fully booked. The pitch price was very reasonable. We enjoyed the peace so much we stayed an additional night.
Michael Dockerty 2021.6.25
Very clean facilities and very helpful staff. Site was easy to access would definitely stay again.
Mark and Kate Holt 2021.6.24
Cleanest facilities I've ever seen!!
Yvonne Overell 2021.6.21
We have not found a better looked after site than this one anywhere and not just in the UK. Well kept site and spotless bathroom facilities. For us this site is very close to some excellent National Trust sites just a short drive away.
George Arizmendi 2021.6.19
We recently stayed as we were visiting friends that live in Sparkford. Mr & Mrs Walton were excellent hosts. Extremely helpful from booking stage to departure. We will definitely stay again. All the facilities were excellent. Thank you.
Dot Salmon 2021.6.8
We came to Long Hazel for a last holiday before our baby arrives. This was the perfect place for us. So peaceful and surrounded by green! The wash facilities are the best we've ever used. Great showers and so clean. COVID security was dealt with very diligently but never felt invasive. We felt very safe. Great place to explore from.
Tony Smith 2021.6.5
A lovely park and good services at hard standing ie water. Nice atmosphere and look forward to going again. Boogie the dog liked it also.
Neil Morris 2021.6.4
Great place to stay
Sue Tong 2021.6.3
Thanks for a lovely weekend! We were very relaxed and found the site and management excellent. I'll certainly be back especially now I know you're open all year.
David West 2021.6.3
We had a very comfortable three night stay on this site. The owners were exceptionally friendly and helpful. The site was beautifully looked after and well managed. Even though it is close to the A303, once on site it was hardly noticeable.
Kayt Pile 2021.6.1
I have returned 5 times now to this little Gem of tranquillity - Pam and Alan are the ultimate hosts, making you feel safe and at home, in their beautiful back garden. The whole place is spotless, well maintained and all covid practices upheld to the highest standard. I highly recommend Long Hazel to all. Many thanks to Alan and Pam.
Sue Charles 2021.6.1
Just wanted to say how much we enjoyed our visit to you over the weekend and how much we appreciated your efforts to keep us safe and COVID healthy. Your site is a real credit to you both and we would certainly come back for a further visit.
Phil Heneghan 2021.5.24
Perfect place to stay if you are visiting Yeovil or the Haynes Museum
Neil Young 2021.5.7
Very nice quiet park. Nice pub close by would recommend and will go back.
Sylvia Kenneth 2021.5.3
Excellent service
Heather Flint 2020.9.28 09:17
Thank you, Pamela and Alan, for providing such a lovely place for us to spend a couple of days. The site is spotless and beautifully looked after. We felt very secure with all the Covid 19 arrangements in place and we would highly recommend a stay here. Our Very Best Wishes to you.
Kerry and Paul Eastman 2020.8.31
Thank you both for a lovely stay at your site and for looking after us with a quiet pitch. We will definitely come back.
Simon Evans 2020.7.19 12:57
Lovely clean and peaceful site with excellent facilities had a lovely stay and definitely be back soon. Owners were really pleasant and always around to to help make your stay enjoyable.
Mandie and Simon 2020.7.7 14:31
Just want to say thank you for a fab stay. As this is our first trip this year, we were nervous but I have to say your campsite exceeded our expectations. You have gone over and above guidelines to ensure our safety. The site is immaculate and we loved it. 
Thank you again.
Richard and Kathy Stevens 2020.2.16 14:22
We visited Long Hazel over the Valentine's weekend. We really enjoyed our stay as it was so relaxing. Alan and Pam were always on hand if needed but left us alone so that we could really unwind which is just what we needed. Loved the heart shaped chocolates on arrival! We have already booked our return visit.
Reg and Patricia 2020.2.10 12:23
Just spent a long weekend in our motorhome and despite the bad storms the owners put us in a very sheltered spot where we felt at ease. The facilities are second to none with 16 amp electric hook-up so we were able to use our electric heater without fear of it tripping out. Cosy pubs nearby serving hot food at a reasonable price. We took our dogs with us in the bar without any problems. It was good to see the spring flowers already coming out and we are sure in summer the whole site looks beautiful. We will be back.
Thank you for entering the awards after such a testing and difficult season. It is good to see that you are constantly looking for ways to impove and that you have plans ready for implementation.
Good evidence of working with other local businesses to make visitor experience as good as possible, including local pub takeaways, farm shop and bakery. Major improvements in energy saving, complimentary wifi and (improvements in) accessibility and marketing. Website is full of content, nice images. Facebook (has) regular posts, informative, visitor information and good use of photos.

Bristol, Bath and Somerset Tourism Awards feedback March 2021
GOLD AWARD HOLIDAY AND TOURING PARK OF THE YEAR 2021
My congratulations. You deserve it. A silent, quiet campsite, clean and a very friendly owner. My successors are known and I will inform them about your wonderful campsite. I wish you all the luck of the world for a good and successful season.

Huub Fennis, ACSI Inspector commenting on our Gold Award in the Bristol, Bath and Somerset Tourism Awards, April 2021
COME AND STAY WITH US AND TRY OUR ACCOMMODATION FOR YOURSELF:
Positive focus on recycling and accessibility. Good focus on working with local businesses and encouragement for local community to utilise site for visitors. Excellent ideas for local business connection running alongside sustainability projects. There is a strong focus on addressing the environmental impacts. The harvesting of rain and grey water for re-use was evident. Grass cuttings, food waste and all manner of recycling is well signed, encouraged and tidily dealt with in labelled containers. Even the chickens play a part with their waste. The introduction this summer of planting tropical plants has played a part in reducing water usage. Careful planting to encourage wild life has already resulted in increased sightings.
Bristol, Bath and Somerset Tourism Awards feedback December 2019
Penny 2019.10.23 10:16
I stayed here for a week as I was attending a course locally at Bruton. It was my first trip out in my new VW campervan and as a single woman I felt very safe as the gates are locked at night and the owners Alan and Pamela live on site. I parked on a hardstanding which was also great as it meant that I could get in and out of my campervan without getting my feet wet. I would rate the park 10/10 and I will definitely be returning.
Grounds are very well maintained, with grass well kept and no litter noted. Hard standing areas are well compacted, with areas being well defined An excellent recycling facility, which was tidy and bins were well labelled, easing the process for the guest.
The ladies and gents toilets / showers have had a major overhaul this year New wet walling in the showers gives a pristine finish. New round mirrors have been added, giving guests a bigger and better viewpoint than before.
An immaculate level of housekeeping noted throughout the park. Cleanliness rating 40/40 100% 5*
85%, 4* graded
VisitEngland Assessment 8 October 2019
Jim and Sue Thurston 2019.9.15 20:03
We recently stayed at Long Hazel Park for two weeks in our motorhome. We cannot believe that we chose such a fantastic park. The recently renovated shower block is so clean, well lit and warm. I myself am disabled and I used the accessible suite and found it suited my needs perfectly. It is a wet room and had plenty of mirrors so that I could do my make up with a large full length mirror so that I could see myself in my new outfit for a wedding we were attending nearby. We will definitely be returning in the not too distant future as we found the park so convenient to visit lots of attractions in the area. Bruton for us was one of the highlights with the Hauser and Wirth gallery and restaurant. As National Trust members we also visited lots of houses and gardens that are close by including Montacute House and Stourhead. There are several very nice pubs nearby serving food so we found ourselves going out most evenings. Thank you again Alan and Pam and we will see you again very soon!
Keith Rolinson 2019.8.26 20:09
First time at this site but certainly won't be the last had a lovely relaxed weekend away. The site was immaculate as were the facilities made to feel very welcome and nothing was too much trouble.
The new (Reception) layout and internal decoration is very smart and now creates a positive first impression of the Park. Attractive mature specimen trees, mature hedges and seasonal planting with lots more bee and butterfly plantings noted again this year.
Lots of improvements and investment since last visit. Cleanliness rating 40/40 100% 5*
84%, 4* graded
VisitEngland Assessment 20 August 2019
Alan Charlton 2019.7.14 16:33
Dear Alan and Pamela,
Just a note to thank you for another pleasant stay (our third year running) this week end at your very comfortable venue. As usual, you looked after us splendidly and unobtrusively, which we appreciate. Thank you again, and hope to see you again next year. Good luck for the rest of the season.
Paul Owen 2019.7.14 14:26
Hi sorry I didn't get to say goodbye but thanks for a lovely weekend from me, Mark, Luke and the rest of the group hope to see you both next year. Regards Paul
Linda and Tim Brown 2019.7.8 14:31
Hi, sorry we missed you yesterday. We had a great time, what a wonderful lodge, it was just perfect, and such a peaceful location. Would like to thankyou for the lovely roses, which put a happy smile on my face. We will be back again soon. Many Thanks to you all Linda and Tim
It was good to visit Long Hazel Park for this routine daytime call visit and many thanks to Alan for his time and assistance in showing me around on this occasion. It was encouraging to hear of the ongoing developments and upgrades since then. All areas of the park appeared in very good condition with well- tended lawns and landscaping and recently planted tress and hedges doing well. The newly refurbished toilet and shower block is another welcome feature and all looking in especially good order at this visit. It was good to have an opportunity to view inside one of the lodges which appeared very well maintained.
We look forward to returning in due course and in the meantime confirm a grading at Four Pennants with an increase in the Merit Score to 88% is now well deserved.
Philip Lamb, The AA Hotel & Hospitality Services 25 June 2019
Safe barrier and gated entrance with CCTV coverage for added security. Spaciously arranged level grass and hard standing pitches clearly defined and weed free. Lots of landscaping done this year including some newly laid beech hedging, tree tidying and hedge cutting tolet in more light.
The new website is very good, easily accessed and navigated and clearly describes the Park and facilities. Very good use of social media now noted. Cleanliness 40/40 100% 5*
82%, 4* graded
VisitEngland Assessment 12 July 2018
This well maintained adults only park was looking very good on my recent visit. I enjoyed a good chat with the hardworking owners Mr and Mrs Walton and Mr Walton kindly showed me around. Despite the recent bad weather the pitches and surrounding areas were really looking good. The toilets and showers were very clean and fresh with good attention to detail paid to the cleaning. The reception area was clean with a laundry room to the rear and a good supply of tourist information leaflets. A pizza van arrives on a Friday night offering an alternative for campers needing a break from cooking. The lodge area was clean and tidy, well screened from the touring park. Mr Walton explained new signage was on its way and this will further enhance this park.
I can confirm that the AA classification remains at 4 Pennant with a slight increase in the quality score to a very good 86%.
Chris Pike, The AA Hotel & Hospitality Services 5 April 2018
Alistair and Carol Cole 2019.5.27 13:13
Hi both. Although I have left a review, we want to personally thank you for making our stay at Long Hazel so relaxing. Unfortunately we could not track you down as we left (you were obviously busy elsewhere) to express our thanks then. We greatly appreciated your attention to maintaining the highest standards of customer service and keeping the site in such a splendid condition. Keep up the good work We intend returning in the future. Very best wishes Alistair and Carol Cole
Tim Spiers 2018.10.22 17:52
Two friends and I recently camped at Long Hazel Park. We chose it because of its excellent reviews and its location - convenient for the Haynes Motor Museum and the Fleet Air Arm Museum, both of which we wanted to visit. Pamela and Alan made us feel very welcome, and all the facilities were exactly as described and as one would wish. I would wholeheartedly recommend Long Hazel Park to anyone touring in Somerset.
Antony and Jacky Danaos 2018.9.3 08:27
We stayed August bank holiday 2018. Had a lovely stay. The hosts were very welcoming, friendly and helpful. Nice location, and near some great spots, and good on-site facilities (clean and in good condition). Thank you Alan & Pamela.
Margaret and Gary Brimming 2018.8.20 07:53
Fantastic site, well equipped with everything you need for a peaceful break. Very clean site and well organised. Local pizza company came to site and the pizzas were delicious. Thanks for all you help and local knowledge, hope to see you again soon.
Reg Cranton 2018.8.13 19:55
Spent the weekend in the Black Forest cabin, specially adapted for persons with disabilities. It is absolutely perfect for anyone with limited mobility/wheelchair user. Nothing was too much trouble for hosts Alan & Pam. Highly recommended!!
Lesley and Richard Dellow 2018.8.5 20:24
We recently spent a very enjoyable weekend, with our friends, at this lovely peaceful site. The facilities were spotless, as was the site itself. The owner, Alan was very friendly and helpful and we will definitely be returning.
Mr & Mrs Alfrey 2018.7.21
Thank you very much. Enjoyed our stay and look forward to coming back again.
Ron & Carol Brewer 2018.7.15 13:50
After a calamitous journey down we chilled out in this haven of peace and quiet. What a lovely site, excellent pitches, great facilities and the owner bent over backwards to help us when we needed it. Suffice to say we shall be visiting again under less strenuous circumstances. Thank you. (the Landrover breakdown people)
Carol Mills 2018.7.9 09:37
Lovely peaceful weekend on this site for Yeovilton air day. Could see some aircraft. Easy journey to airfield too. Lovely people staying there gave hubby a lift. Loved the adult only. Very tidy, clean and well organised and super friendly owners. Will be back.
Pearl Cusworth 2018.7.8 17:26
Thank you so much for a lovely weekend stay at Long Hazel Park. We would like to compliment you on your hospitality, grounds, shower block, and everything, just such a beautiful place. Pizza was beautiful too. Thank you... hopefully visit again.
Michelle Ballard 2018.7.5 18:05
We were looking for an adult campsite to relax for a weekend with friends. Was a fantastic friendly campsite with beautiful grounds, great facilities, great location, owner was very welcoming and helpful. We will definitely come back again soon.
Adrian Monks 2018.6.31 17:01
Just spent 7 days at this excellent site. Campsites don't come much better than this. Spotless facilities, excellent owners. The Red Lion and Kingsdown pub worth visiting and the farm shop just through Sparkford. Don't miss Friday night pizzas. Ice cream van calls as well. Fleet Air Arm Museum very good.
Refuse points and recycling all neat and tidy. A huge credit to the family. Tourist Information has been tidied this year and presents well with up to date leaflets and OS map.
A lot of new soundproof fencing has been erected to cut down road noise. Attractive mature specimen trees, mature hedges and seasonal plantings. New herb planters noted this year. 8 new picnic tables. Cleanliness 40/40 100% 5*
83%, 4* graded
VisitEngland Assessment 25 November 2017
Tina & Peter 2017.12.31 11:10
Thank you for providing lovely clean and tidy facilities in peaceful surroundings! We will definitely be back. Happy New Year!
The overall park was looking in very good condition throughout, all very neat and tidy – it's a small adults-only park that is always very well maintained, mainly by Mr Walton himself. The facility block was fresh and very clean and is well positioned in the centre of the park but screened by hedges – a very good arrangement. The lodge area is also well screened from the touring park by a tall hedge (being cut at time of inspection). Lodges are available to buy or hire. There's a good choice of hardstandings, some capable of taking large RV's. A really excellent adult's only park and it is confirmed that the AA classification remains at 4 Pennant with a good quality score of 85%.
Colin Church, The AA Hotel & Hospitality Services 24 August 2017
Tina & Peter 2017.12.31 11:10
Thank you for providing lovely clean and tidy facilities in peaceful surroundings! We will definitely be back. Happy New Year!
Martin & Sheila from West Yorkshire 2017.11.3 11:25
Stayed at this lovely site for 3 nights late October 2017! What a beautiful little oasis, so well looked after by Alan who is a lovely gentleman! Pitches are large and flat, the facilities are kept in a super condition. The position is great whether passing through for a night or a longer stay to visit the area which is lovely! Thank you Alan and Family, we shall pass by again! Martin & Sheila
This small park was looking excellent throughout and despite the very wet recent weather the grass was looking good. The attention to detail on this park is excellent and it was noticed that all hardstanding pitches are completely weed free, plus areas of grass had been scarified and seeded and now looked really good.
· The ladies showers have had the tiles regrouted and now look excellent – it is planned to do the same in the gents.
· New flooring has been put into the reception building – which will be easy to clean and looks much better.
· New picnic tables and some restored.
· New hair dryer in ladies
The whole park is exceptionally clean and tidy and has the added advantage of having two lodges available for hire – one of which has been upgraded with a new walk in shower etc. A really excellent adults only park and it is confirmed that the AA classification remains at 4 Pennant with a slightly increased quality score of 85%.
Colin Church, The AA Hotel & Hospitality Services 17 June 2016
Paul and Mandy 2016.2.10 12:22
We stayed at this lovely site for a few weeks at the end of Jan/Feb 2016, prior to starting work. We were welcomed by the owner Alan on arrival, the toilets and site are kept clean and tidy. A short walk from the site approximately 5 mins, is the local pub the Sparkford Inn, which has a new management team, the pub is being refurbished, the staff are friendly and welcoming, the beer is perfect and the food is spot on, ignore all previous reports regarding the pub. We recommend a stay at Long Hazel, being close to many attractions, thank you Alan and Pamela.
Gill & Stan Stocker 2015.7.22 07:38
We couldn't have chosen a better place for our first visit to a campsite, in our five day old motorhome. Alan was extremely helpful, showing us all the facilities, and then giving us a choice of pitches, to choose from. The pitch we chose was closest to the A303, but the road noise was minimal, if non existent. The layout of the site is excellent, and it is obvious that a lot of care and attention has been given to every aspect. When we told fellow campers that this was our first time their advice filled three pages of notepaper. As one seasoned camper said to us "we are not strangers, but new friends to be made". We will return in September.
Geoff Whelby 2017.7.26 14:26
Beautiful site and the owners are very helpful and welcoming. Some have mentioned some road noise which we didn't notice at all. Immaculately clean throughout and we would highly recommend this site. Thank you for being so helpful and for a lovely stay.
Russ Porteous 2017.7.22 21:28
A nice warm welcome on arrival (despite the torrential July rain). Was unable to book a cab to a function at the Haynes Museum and was given a lift by Alan which I felt was above and beyond the level of service expected from campsite owners. Would love to stay again one day.
Lisa Watkins 2017.7.13 20:31
Fabulous Campsite. Very friendly owner. Will definitely stay again. Stayed in June 2017 x
John and Pauline Dennis 2017.7.10 17.27
Very nice welcome when we arrived. Well looked after site not too big which we appreciated and most of all very quiet. We stayed for 3 nights and went to the air day which was only 2m away so perfect. Thank you for keeping a lovely site
Alan and Mark Charlton 2017.7.9 20:38
Nice to have met you both this weekend. Thank you for a very pleasant short stay at your very nice park. We congratulate you on the way you run things. We both felt very comfortable and welcome in good quiet surroundings. We are now both back in our respective homes in Kent but hope one day to return. Good luck for the rest of the season. All good wishes.
Mr and Mrs Tuck 2017.6.20 19:35
Beautifully managed touring park with lovely trees and wildlife. Enjoyed our stay.
Michael and Rhodanne 2017.5.21 15:21
We stayed 5 delightful nights at this excellent Caravan Park. The facilities were second to none and the welcome could not be matched. We were close to many NT destinations which we visited. Thank you for the welcome and care while we were with you.
Kath Martin 2017.5.15 14:30
Stayed here for 7 nights from 7th May 2017. Warm welcome, from owner Alan, who was very informative about the site and the history of the surrounding area. Alan and Pam put in a lot of hard work to keep the site spotless and pristine. Five minutes walk into High Street to a bus stop either to Shepton Mallet or Yeovil. From Yeovil buses onwards to Wells and other places. Ideal if in a motorhome or walking holiday. Makes it easy to reach parts of Monarch's Way and the Leyland Way. Scenery beautiful and breathtaking views helped by the lovely weather we had. Well worth a stay.
Stephanie & Martyn Hayne 2016.7.26 12:51
We are due back to this lovely campsite soon, having stayed here twice previously. A lovely level site with spotless toilets. Last year we stayed here because it offered a disabled facility that was excellent. I am also glad to read in the reviews that the pub down the road is being refurbished, look forward to visiting there.
The park had been virtually full over the past weekend following the Yeovilton Air Show, which was very good. The park was looking well up to its usual high standard and the attention to detail is really very good, and both grass and hedges looked neat and tidy. The toilet and shower block was very clean and fresh. It was noted that extra LED lighting had been added. There are four seasonal caravans on site but all were neat and tidy. There are also two lodges available for hire.

Overall an excellent adults-only park and it is confirmed that the AA classification remains at 4 Pennant with a high quality score of 84%.
Colin Church, The AA Hotel & Hospitality Services 14 July 2015
Richard & Christine Austen 2015.7.6 10:41
We stayed at this glorious site for two weeks at the beginning of June. It is quite clear that the owners, Alan and Pam, take great pride in maintaining the grounds and full facilities to the highest standards. The magnificent countryside of Somerset and Dorset is right on the doorstep and Alan has a wealth of local knowledge on hand. We didn't waste a second on this holiday. We would highly recommend the site - this will be the only destination for us when visiting the area, again. Best regards to you both.
Janette Salt 2015.5.30 09:08
Stayed her last week for just one night as we were en route to Devon, it was beautiful, facilities were faultless, clean and well maintained. I would recommend this site to all friends and family. Thank you very much for such a lovely stay
Jean Cragg 2015.5.19 19:26
I stayed here for three night recently and just wanted to thank Alan and Pam for making me feel so welcome. The site and the facilities are immaculate and the welcome is warm, helpful and friendly. I would recommend this site to anyone wanting a peaceful haven which is still close to the A303, but very quiet and has lots of local attractions nearby. I visited the Fleet Air Arm Museum and the Haynes Motor Museum, both of which are close by.
Ken & Wendy Wilkinson 2015.1.27 16:27
We stayed at Long Hazel in October for the first time - and certainly not the last. This is an extremely clean site all round, well laid out, and the owners are most welcoming and friendly. It is pleasing to see such good recycling facilities too. It is also a very peaceful site which is good to find these days. As another reviewer said - 'it is a gem of a site'. For us it is ideal, as it is close to Yeovil where my wife's 94 year old mother lives, and also is perfect for visiting the National Trust at Stourhead (a favourite of ours), amongst other local attractions. We are looking forward very much to our return in April, which we have just booked!
Steve 2015.1.11 10:03
My wife and I have just returned from an eight night stay at Long Hazel Park. We have a fifth wheel tourer and so always check with site owners before booking, site owner Alan assured us we'd be fine bringing our fifth wheel.
The site is adults only which suited us fine. As soon as we arrived through the gates Alan greeted us and showed us to our pitch. The pitch was more than big enough for our rig, and we were soon set up. We arrived on the 27th of December originally for seven nights and into the new year but, we decided to stay an extra night as were having such a nice time. The park is spotless and very well kept, and is a credit to the owners Pamela and Alan, the location of the park allowed us to use it as a base to do our daily visits from. We went to Yeovil, Lyme Regis, Burnham on Sea, Cheddar Gorge, and Wiltshire amongst other places, so the location suited us as it's fairly central to many attractions.
There is a pub very close by which is under new management, and there are improvements planned, we spent New Years Eve there and had a nice time, and only a very short walk back to Long Hazel. I have seen in some of the reviews that traffic from the A303 can be heard at the park, but in all honesty it wasn't an issue for my wife or myself, we slept very sound every night. There is also a handy Spar shop and McDonalds at the petrol station very close by, and I can recommend the fresh free range eggs that Alan sells from his own chickens at Long Hazel, the eggs are superb! Pamela and Alan made our stay very enjoyable, and we will definitely be going back in the future, and we recommend this site to everybody without hesitation. Thanks very much Pamela and Alan for your hospitality. Regards Steve and Christine
As a small business, your feedback is really important to us and recommendations are what keeps us in business year to year!
As they say, "when you support a small business, an actual person does a happy dance!"