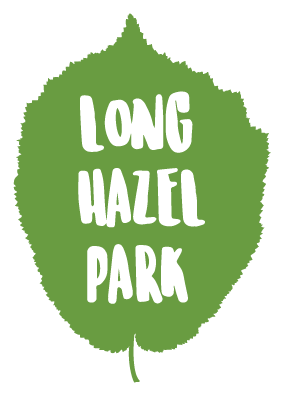 Adult Only Touring Caravan & Camping Park
Self-catering Holiday Lodge Accommodation For hire
Sparkford Somerset
OUR 2023 DATES ARE NOW AVAILABLE TO BOOK ONLINE!
HAVE YOU ENJOYED YOUR STAY? PLEASE VOTE FOR US:
2023 TOURING CARAVAN PARK AND CAMPING AVAILABILITY
We are now taking touring and camping bookings for 2023 through our online booking system!
​
For your pitch of the pitches, take a look at our booking system. Our full availability for 2023 is online, with space for tents with electric hook up; standard and fully serviced caravan and motorhome pitches; RV pitches up to 40ft and our self-catering holiday lodges for hire.
Our adult only caravan park and campsite has been inspected ready for the 2023 season. We have been awarded 4 Gold Pennants from The AA, putting us in the top small sites category in the UK. We are also 5 Star rated for Touring and Camping from VisitEngland, making us the only site in South Somerset with five stars.
We accept card payments through our online booking system, with a 50% deposit payment to secure your pitch. Please note there is a 2 night minimum stay on 2023 bookings during peak times. There is no charge to book online.
Our adult only touring park has 25 hardstandings for motorhomes and caravans and we are able to accommodate the largest of RVs and Fifth Wheels. Pitches are supplied with 16 amp electric hook-up and all have lawns beside. For a five star experience, we have installed 10 fully serviced touring pitches, which have access to a water standpipe and drainage directly on your pitch.
We currently have availability throughout the 2023 season, including the most important dates for your calendar:
Easter Bank Holiday 7 - 10 April
Early May Bank Holiday - 28 April - 1 May
Spring May Bank Holiday - 26 - 29 May
August Bank Holiday - 25 - 28 August
For more information, visit our Caravan and Camping Park page:
To find out what to see and do in Somerset, visit our Local Attractions page:
Take a look at our holiday lodges for hire, available all year round:
OPEN ALL YEAR
FIXED CHARGES PER NIGHT INCLUDING 16 AMP ELECTRIC HOOK-UP AND COMPLIMENTARY HOT SHOWERS PAYABLE IN ADVANCE ON ARRIVAL UP TO 31 DECEMBER 2023
NO REFUNDS WILL BE GIVEN

Serviced Touring Caravan or Motorhome Pitch and 2 Adults £32.50
(Serviced Pitches include access to a standpipe and drainage on your pitch)
Standard Car, Caravan and 2 Adults £29.00
Standard Motorhome and 2 Adults £29.00
Standard Motorhome and 2 Adults including one extra vehicle £29.00
American RV's over 30 foot and 2 Adults including extra vehicle £37.00
Car, Tent and up to 2 Adults £29.00
Motorcycle(s), Tent and up to 2 Adults £24.00
Pedal Cycle(s), Tent and up to 2 Adults £24.00
Tent and up to 2 Adults £23.00

Larger Tents (more than 6m x 6m) Extra Per Night £5.00
Extra Adults (each) £12.00
Fitted Awning Large or Small (please lift groundsheet daily) £4.00
Gazebo (with or without fitted sides) £5.00
Extra Vehicle (including trailers, boats, motorcycles etc) £5.00

Early Arrival Fee before 2.00 pm £5.00
Late Departure Fee after 11.00 am (valid up to 6.00 pm) £5.00
Ice Blocks Frozen (Each) 20p
Dogs (each) £1.50
Solo Adults in a Motorhome, Caravan or Tent (standard pitches only) £23.00
Day Visitors (until 9:00 pm, where permissable due to Covid-safe regulations) £10.00 per car with two adults

After seven nights all tents and awnings to be pitched on fresh grass

If you intend to stay on you must book and pay in advance otherwise your unit may be removed from the pitch and your pitch forfeited

Please make all cheques payable to Mrs P M Walton

Long Hazel Park, Sparkford, Yeovil, Somerset, BA22 7JH
OPEN ALL YEAR
We're open all year, even Christmas Day! Get your pick of the 2023 pitches by booking early. Our touring park is set across 3.5 acres, with fully serviced and standard hardstanding pitches. Our camping area has grass pitches for tents of all sizes.
HOLIDAY WITH FRIENDS AND FAMILY
Our holiday lodges make an ideal base for friends and family who aren't tourers or campers. They're available all year round and sleep up to four adults.
2022 AVAILABILITY
Our 2023 dates are now available to book online, but we still have availability for the remaining months of 2022! Take a look at our online booking system for your next holiday!