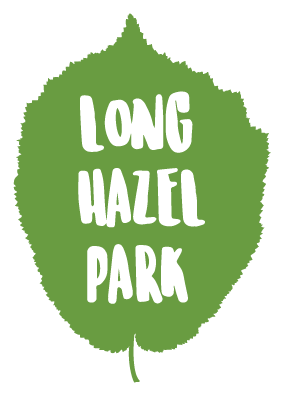 Adult Only Touring Caravan & Camping Park
Self-catering Holiday Lodge Accommodation For hire
Sparkford Somerset
WHY VISIT SOMERSET?
Somerset is full of fantastic things to see and do, with activities for everyone! Historically known as "the land of the Summer people", Somerset is fantastic for a camping or caravanning visit during the summer months. But it's not just summer when our county is full of excitement and tradition - we've got plenty of amazing one off things to see and do all year!
JANUARY
Beginning the year, one of Somerset's biggest traditions is held
on Twelfth Night. Wassailing is used to wake up the apple trees from their winter hibernation, and to scare away evil spirits, encouraging a bumper crop for the rest of the year.
​
Traditional wassail songs vary from village to village and are performed in a procession around orchards. Another key feature is feeding the apple trees with cider and hanging toast on the branches as an offering.
​
In recent years, Somerset producers have become more open to inviting an audience to join in wassail ceremonies, so it's worth keeping an eye out on local farms before your visit, or checking out our What's On page.
FEBRUARY
With February comes Valentine's Day and Somerset is a perfect place to visit for the most romantic time of the year.
​
Key scenes of the 2000s film Chocolat were filmed at Durslade Farm in Bruton before renovation. The farm has since become one of Swiss art giant Hauser and Wirth's permanent galleries, hosting Turner prize winning exhibitions and stunning gardens designed by famed garden designer Piet Oudolf.
The galleries and garden are free to visit and are also occupied one of Somerset's best farm shops and local Michelin-listed restaurant, Roth Bar and Grill, which is ideal for a romantic celebratory meal.
SOMERSET CIDER
Somerset is undoubtedly most famous for cider production, which is well worth a try during your visit! It is said that the Romans brought cider production to the county and it is recorded as being produced in Somerset as early as the 11th Century.
​
Cider was originally used as a health supplement and drunk alongside breakfast. There are over 150 varieties of apple which have links to Somerset.
​
We'd recommend a visit to our local farm, King Brain, during your stay, who offer tasting of their locally grown cider.
​
TOP TIP: Make sure you try the Somerset Cider Brandy Company's famous cider brandy during your stay. It's the only spirit which was served at Harry and Meghan's Royal Wedding!
SOMERSET CHEDDAR CHEESE
If you're a fan of a strong Cheddar cheese, you've come to the right place! Cheddar is the most eaten cheese in the world for good reason and was named after the Somerset village of the same name.
​
Local farm shops and food markets are always the best place to pick up a local cheddar, but you'll find it on the menu of most pubs and restaurants in the county too. Our nearest farm shop is just a mile away and a great walk, with an equally lovely cafe.
​
Make sure not to limit yourself just to cheddar during your stay: Somerset also produces incredible brie and a range of speciality goat and sheep cheeses in small scale batches.
​
Our top three Somerset cheeses are:
1. Rachel, a semi-firm goats cheese found on the best menus across Somerset
2. The Merry Wyfe from the Bath Soft Cheese Company, which is washed in cider
3. Fosse Way Fleece sheep cheese, takings its name from the Roman fosse way road
Order a Somerset cheese box from one of the best farm shops in the county, Durslade Farm shop in Bruton. The cheese box even contains preserved foraged local chutneys.
MAY
Somerset Day is celebrated on 11 May, with events carried out across the county. The day is said to be the date of King Alfred, King of Wessex's defeat of the Vikings in the 878 Battle of Edington. It is said that Alfred the Great gathered "all the people of Somerset" to march against and defeat the Viking army. King Alfred is the only English monarch to ever be titled "the Great".
​
The Somerset flag features a red dragon on a yellow background, with history dating back to Roman times.
JUNE
Try your luck at bagging a ticket to the biggest music festival in the world! Glastonbury Festival is actually situated just outside of Pilton, which is just 13 miles away from us in Sparkford. The festival has been running since 1970 and has hosted everyone from David Bowie to Adele.
​
If you don't manage to get tickets, don't worry, as you can always try again later in the year for the Glastonbury Extravaganza, which actually is held in Glastonbury, at Glastonbury Abbey. Past headline acts have included Paloma Faith and The Beach Boys and, as it's a lot less publicised, tickets are less competitive.
KING ARTHUR'S CAMELOT
One of Somerset's most underrated historical sites, it's not uncommon for a even local to not know of this incredible hillfort in South Cadbury.
​
At just 2 miles away from Long Hazel Park, the hillfort was active during the Bronze and Iron Age and offers some of the best views across Somerset at 500 ft above sea level.
​
A visit in June might even give you a glimpse of King Arthur himself. Legend has it "on midsummer's eve the hill turns clear as glass and inside can be seen Arthur and his Knights of the Round Table".
CHEDDAR GORGE
Taking 1.2 million years to form, Cheddar Gorge was voted Britain's Most Scenic Drive in 2018 and featured in the Tour of Britain cycle route in 2011. Don't just limit yourself to road level, however, because it's also a wonderful place to climb, with highs of nearly 500 ft and underground caves to explore!
​
Cheddar Gorge excavations have produced Britain's oldest complete human skeleton, Cheddar Man, estimated to be over 9000 years old. Despite Cheddar being world-famous for cheese, Cheddar Man's DNA shows he was lactose intolerant!
OCTOBER
From October through to March, starlings migrate from the colder areas of Northern Europe to Somerset in their masses. The starlings nest in the Avalon marshes overnight and travel in a large cloud called a murmuration. The best time to see starlings is just before sunset, and just after sunrise at nature reserves in North Somerset.
THE HOTTEST SOMERSET RESTAURANTS
Somerset has become a foodie paradise in the past few years. If you're looking for somewhere truly special, with local produce, try one of these:
​
HOLM, South Petherton - the newest Somerset "must try"
​
Osip, Bruton - run by Britain's youngest Michelin starred chef
​
The Old Pharmacy, Bruton - Osip's more casual tapas bar and bakery
​
The White Post, Rimpton - one of Michelin's Top 50 Gastropubs in the UK
GLASTONBURY TOR
One of the most well-known features of the Somerset landscape, Glastonbury Tor, is also linked to Arthurian legend and is said to be the ancient Isle of Avalon. There have been suggestions that the sword Excalibur was foraged here and King Arthur and Guinevere are said to be buried at Glastonbury Abbey.
​
The hill was used as a place of worship, with evidence of a Christian Monestary in the Middle Ages. During these times, the Tor would have been an island, with the surrounding area of Glastonbury and beyond being filled with marshland and swamp. Originally home to a wooden church, the stone tower was built in the 14th Century after an earthquake destroyed the wooden structure. The remainder of the attached church was thought to have been removed in the dissolution of the monasteries in the 16th century.
NOVEMBER
One of the most unusual events in Somerset is the annual illuminated carnival, held across the county following Bonfire Night on 5 November.
​
Carnival floats can be up to 100 feet long and towed through the streets by tractors. There's enormous huge moving parts to floats, which are decorated with thousands of lights and feature choreographed dance routines. Think of it as going to a musical, but outdoors, free, and with a huge crowd eating fish and chips and singing along!
​
The Somerset County Carnivals were named as one of Conde Nast Traveller magazine's "50 events worth travelling for in 2022" earlier this year! Our nearest carnival is Castle Cary.
HAYNES MOTOR MUSEUM
Spend a day at Europe's largest classic car museum, situated in Sparkford. You won't get a closer caravan and camping park to the museum than us!
​
With over 400 cars on display, there's motorbikes, memorabilia and exhibitions on all year.
​
Sparkford was also home to the Haynes Manuals factory, which closed in 2013. The first manual was dedicated to the Austin Healey Sprite in 1965 and a huge range of the manuals are available to purchase at the museum shop, including the Haynes Motorcaravan Manual.
​
Make use of our exclusive Haynes discount for 10% off tickets until the end of September 2022.
READY FOR MORE SOMERSET INFORMATION?