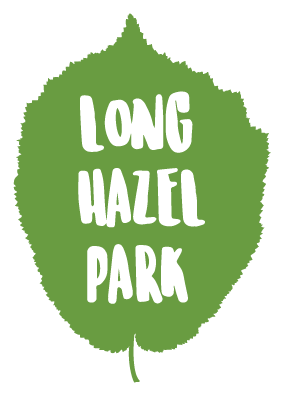 Adult Only Touring Caravan & Camping Park
Self-catering Holiday Lodge Accommodation For hire
Sparkford Somerset
In 2021, we approached our 75th year of Long Hazel Park in conjunction with the 75th anniversary of VE Day!
Long Hazel Park was established at the end of WW2 on an area of land formerly owned by the Sparkford Vale Co-operative Dairy. In our hunt for historical information, we were very interested to find RAF aerial photographs of the dairy from 1946. These were taken to inform vital planning and reconstruction work in areas that had suffered wartime damage. One such plan was the creation of Long Hazel Park, to provide urgent post-war housing, where families lived on-site for many years. 75 years on, we took inspiration from this to house key workers during the COVID-19 pandemic when accommodation providers were forced to close.
During our research, we have also found information of excavations which can be seen on the map in green. In these ditches, archaeologists found prehistoric, Romano-British and medieval pottery, along with flint flakes suggesting Iron Age occupation. On the other side of the park, the road follows the Roman Fosse Way, with a toll station to use this road still visible in the village.
A 1946 RAF aerial photograph of the Sparkford Vale Co-Operative Dairy land
An aerial photograph taken from a drone in 2018