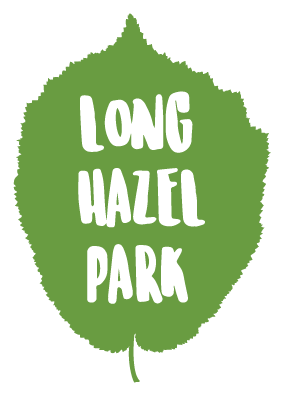 Adult Only Touring Caravan & Camping Park
Self-catering Holiday Lodge Accommodation For hire
Sparkford Somerset
Email: longhazelpark@hotmail.com
Telephone: 01963440002
Long Hazel Park
High Street
Sparkford
Yeovil
Somerset
BA22 7JH
Please make all cheques payable to
Mrs P Walton
​
Alternatively, you can contact us via the
form to the left. Emails will be directed
straight to our email address.
Long Hazel Park is run by Alan and Pamela Walton, a husband and wife team married for 40 years. Originating from Wells and East Coker respectively, the couple have an extensive knowledge of Somerset and a real enthusiasm for their local area.
Having originally met whilst working together at a Solicitor's practice in Langport, the couple have formed a fantastic working partnership throughout their time together. As a now retired Solicitor and Barrister, Alan became interested in Holiday Park law in his later professional years and the couple purchased Long Hazel Park in 1997.
As Pamela began running the Park alone, whilst Alan continued to work in Langport and Somerton, she quickly began to oversee drastic changes in the structure of the business and put in to place a connection and caring for the customer. Over the years, this has manifested itself further as the couple, who now run the Park together, have done their best to ensure that accessibility is available for all through the constant maintaining and upgrading of facilities, particularly those aimed at disabled visitors.
Long Hazel Park became an Adult Only Park to ensure that the peaceful and tranquil atmosphere of the Park was maintained and enjoyed by their diverse customers. Alan and Pamela felt that there was a distinct lack of Adult Only parks in the West Country and, as they were asked time and time again, made the change to providing holidays for the over 18s.
Another change in the business began when Long Hazel Park started offering luxury lodge accommodation. Reacting to the ideas of luxury self-catering vacations, with the added bonus of such a unique environment, Alan and Pamela boldly instructed the construction of their Blackforest Lodge which was built by expert lodge-builders and made entirely of wood from the Black Forest. Using his expert knowledge in planning, Alan put forward an application for second holiday homes which has now been upgraded to full residential detached luxury lodge homes for the over 50s. We currently have four plots available for two bedroom, detached fully residential lodges.
In the 24 years that they have owned the Park, Alan and Pamela have delighted in watching the landscape mature around them whilst modifying the facilities to meet the needs of their discerning customers.
Alan is often seen mowing grass and putting up self-built bird boxes. In his spare time, he enjoys playing his bass guitar, growing vegetables and researching rare breed chickens. Pamela works predominantly on bookings and IT. She is a keen cook, enjoys walking their Jack Russell terrier, Lola, and is a fan of Coronation Street.