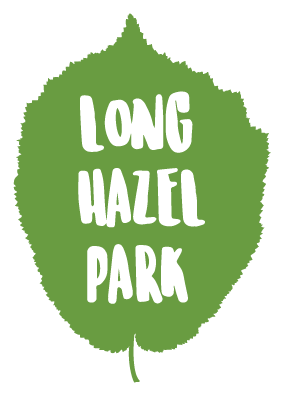 Adult Only Touring Caravan & Camping Park
Self-catering Holiday Lodge Accommodation For hire
Sparkford Somerset
TOURING CARAVAN PARK, CAMPSITE AND LODGES FOR HIRE OPEN ALL YEAR
Our touring park has availability for caravans, motorhomes and RVs all year round. We have 25 hardstanding pitches, with 10 fully serviced, taking all sizes of campervans and caravans, up to RVs of 40 ft. Our holiday lodges are also suitable for all year round use and sleep up to four adults in each lodge.
SPRING
With the sunshine coming out and blossom on the trees, Spring is an ideal time to visit nearby National Trust gardens. We are also open for the Easter Bank Holiday, the first bank holiday of the year, for tourers and camping.
SUMMER
Somerset is traditionally known as the "land of the summer people" and, as an adult only caravan park and campsite, we make a great place to get away from the traditional summer holiday crowd!
WINTER
Winter is an ideal time to visit makers markets and celebrate at the best local restaurants with Sunday roasts. With direct access from main roads, we're easy to reach all year round and in all weathers.
Somerset is a great place to visit all year round, with excellent things to see and do and some fantastic local traditions to experience. For some great holiday inspiration all year, take a look at our "Visit Somerset" page:
SUMMER IN SOMERSET
Our adult only touring caravan, camping and lodge park is an ideal place to spend a quiet summer holiday. With so much to see and do in Somerset, and just over the border in Dorset, we've put together our favourite things to see and do during your stay.
OPEN FOR CHRISTMAS
As an open all year caravan park, we're set up for touring in all weathers: even for a White Christmas! Whether you're looking to see friends and family in December, or you're keen for a quiet few days away, we provide a great base in Somerset.
award-winning all year round holidays
Our touring park and campsite is inspected annually and we are rated five stars from VisitEngland and four gold pennants from The AA. We have also won a host of awards from the Bristol, Bath and Somerset Tourism Awards and are recipients of annual Tripadvisor Traveller's Choice Awards. We are members of Premier Parks 2022 Top 100 UK sites.
IMPORTANT HOLIDAY DATES FOR 2023
EASTER BANK HOLIDAY 2023
EARLY MAY BANK HOLIDAY 2023
LATE MAY BANK HOLIDAY 2023
The Easter Bank Holiday weekend runs from 7 to 10 April 2023. Join us for an adult only holiday with pitches in between our cherry blossom trees for the first Bank Holiday of the year.
EARLY MAY BANK HOLIDAY 2023
With warmer weather on the way, the early May Bank Holiday is a great time to visit Somerset and spend some time outdoors! The May Bank Holiday is from
28 April to 1 May 2023. Bring your motorhome or touring caravan along for an adult only, five star holiday with us!
LATE MAY BANK HOLIDAY 2023
The May Spring Bank Holiday is from 26 to 29 May 2023. Enjoy the beginning of the summer season with us in Somerset!
AUGUST BANK HOLIDAY 2023
Spend an adult only summer holiday with us! The August Bank Holiday is a great time to visit us for a peaceful, over 18 camping or caravanning break. The August Bank Holiday is from 25 - 28 August 2023.
CHRISTMAS & NEW YEAR 2023
As an open all year caravan park, we have availability for Christmas and New Year in Somerset for 2023. Visit friends and family in the area, or simply get away from it all!
SOMERSET CYCLE ROUTES
Somerset is a great place to explore by bike, whether it's pedal cycle or electric bike that takes your fancy. There's some great routes on our cycle route page, with longer routes expanding in to Dorset and Wiltshire.
SEE SOMERSET'S LOCAL ATTRACTIONS
There's a great number of things to see and do for all people, all year round in Somerset. Take a look at our Local Attractions page to help plan your visit to Somerset in your tourer, tent or one of our lodges.