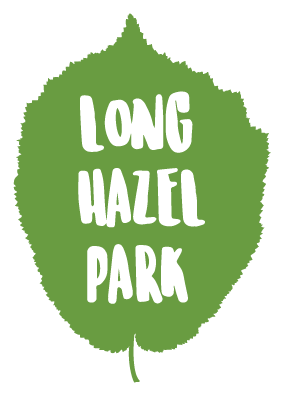 Adult Only Touring Caravan & Camping Park
Self-catering Holiday Lodge Accommodation For hire
Sparkford Somerset
ADULT ONLY TOURING CARAVAN PARK AND CAMPSITE, SOMERSET
Long Hazel Park is an adult only touring caravan park and campsite in South Somerset. Open all year, we are set in 3 and a half acres of mature, landscaped grounds. We have availability for all types of motorhomes, caravans and tents with space for touring units up to 40ft.
Our level hardstandings for touring units all have 16 amp electric hook-up and water standpipes nearby. We have a range of different pitch sizes, from single hardstandings with grass lawns for VW campervans to large double hardstanding pitches for caravans and awnings. We are also able to accommodate RVs of up to 40ft and fifth wheels, including space for slide outs.
We have 10 new fully serviced touring caravan and motorhome pitches on hardstandings. All fully serviced pitches have 16 amp electric hook-up, water standpipe and drainage on your pitch.
Our camping area for tents is also adult only, with pitches of all shapes and sizes for tents. It is centrally located, with 17 pitches and 16 amp electric hook-up included in your pitch fees. Our tent pitches have access to many communal picnic tables and offer a chance to camp in full sunshine or even under our mature weeping willow tree and ancient 400 year old oak. As Sparkford's old village football pitch, you can be sure that your pitch will be level!
AWARD-WINNING ADULT ONLY CARAVANNING AND CAMPING
Premier Parks have chosen as one of their Top 100 UK Parks for 2022. Premier Parks asked us to join following our successes in the VisitEngland and The AA inspections. We are the only holiday touring caravan park and campsite in South Somerset that has made the Top 100 Premier Parks list for 2022! Premier Parks have also named us one of their "adult only super sites"!
The AA has rated us as a Four Gold Pennant Caravan & Camping Park for 2022/23. We gained an increased score of 91% overall in our annual inspection. The Gold Pennant awards are reserved for the top rated small caravan and camping sites in the UK.
We obtained a 5 star Touring & Camping Park for 2021/22 from VisitEngland, making us the only 5 star caravan park and campsite in South Somerset! The 5 star rating is reflective of our improvements across the site. In particular, we gained praise for our new fully serviced touring pitches and upgrades to our Shower Block facilities.
KEY DATES FOR 2022: LAST REMAINING TOURING AND CAMPING PITCHES...
FINAL PITCHES FOR AUGUST AND SEPTEMBER
August Bank Holiday - 26 - 29 August
ENJOY AN ADULT ONLY SUMMER HOLIDAY IN YOUR TOURING CARAVAN, MOTORHOME OR TENT
We have last minute availability for July, August and September for adult only pitches. Whilst most touring sites are full of children on their summer breaks, we offer a tranquil park for over 18s only. Our five star facilities are known for being spotlessly clean, where we've been rated 100% on cleanliness in our VisitEngland inspections for many years.
​
Take a look at our last minute pitch availability below, including availability for the August Bank Holiday.
Long Hazel Park won the Gold Award for the Bristol, Bath and Somerset Tourism Award 2021 as the Best Camping, Glamping and Holiday Park of the Year in the region. The BBS Tourism Awards are presented in association with VisitEngland.
Thanks to our fabulous customer reviews of their adult only holidays, Tripadvisor awarded us a Travellers' Choice award in 2022. This puts us in the top 10% of businesses on the platform in the whole world!
In 2022, we were awarded a Silver Award in the Bristol, Bath and Somerset Tourism Awards for our contributions to Ethical, Sustainable and Responsible Tourism. From our forward-thinking solar energy system, to our five star wheelchair accessible facilities, we're committed to operating responsibly.
Our online booking system is easy to use and gives up-to-date availability on adult only touring pitches and lodges all year round. Our 2022 caravanning and camping availability is all available through our booking system, including Bank Holiday and Summer dates.
Long Hazel Park is South Somerset's only five star touring and camping park and is open all year with space for caravans, motorhomes, RVs and tents of all sizes. All of our accommodation is for adults only, over 18 years of age.
Our Reception has great tourist information for the best things to see and do in Somerset and nearby Dorset, and our laundry facilities. We have free WiFi access across the park which can be used to access our Online Reception for information on Somerset, Dorset and the South West using our free WiFi on site. With lots of National Trust gardens nearby and cider farms across Somerset, there are plenty of adult only activities for your caravanning holiday!
Access to Long Hazel Park is via a double-laned private road leading off Sparkford High Street and is well signposted from the A303. The park entrance is gated and locked overnight.
LOTS TO SEE AND DO IN SOMERSET
Our favourite adult only activity in Somerset has to be sampling all the local ciders - from small farm producers to big names you'll find in local pubs all over the South West!
​
But it's not just cider we're famous for in Somerset; it's food in general! Sample some of the best restaurants for a well-deserved night out or visit Somerset's vineyards for some child-free luxury.
​
With three pubs within two miles, you could spend your day in a beer garden or visit vintage cars and planes at Haynes and the Fleet Air Arm Museums within just two miles. Alternatively, take some serious downtime on the many great Somerset golf courses or visiting our great art galleries!
Our shower and toilet block is in the centre of the touring park and is maintained to a very high standard with winter heating, hairdryers and shaver points. All facilities are checked regularly and cleaned daily and we have been rated as 5 star, with 100% for cleanliness during annual inspections from VisitEngland and The AA.
We have separate facilities for men and women and also have dishwashing and chemical disposal facilities in the same block. We have a designated accessible suite for disabled visitors which is fully equipped with grab rails, transfer bars and a large seated shower cubicle.
Our award-winning improvements have got us in the press - both locally in Somerset and Dorset, and nationally in touring caravan and camping magazines!
​
If you've found us through Premier Parks Top 100, you'll know we're one of their favourite adult only touring and camping sites and you'll likely have seen us in the Out and About Live press too.
​
Take a look at Caravan Magazine's article about why we're an "Adult Only Super Site", providing great touring and camping holidays just for grown-ups in Somerset.
AWARD-WINNING ADULT ONLY HOLIDAYS
READY TO BOOK YOUR HOLIDAY IN SOMERSET? CONTACT US NOW!
ADULT ONLY TOURING CARAVAN, MOTORHOME AND CAMPING PRICE LIST 2022
Please email longhazelpark@hotmail.com or telephone 01963440002 to make your booking or use our online booking system

OPEN ALL YEAR
FIXED CHARGES PER NIGHT INCLUDING 16 AMP ELECTRIC HOOK-UP AND COMPLIMENTARY HOT SHOWERS PAYABLE IN ADVANCE ON ARRIVAL UP TO 31 DECEMBER 2022
NO REFUNDS WILL BE GIVEN

Serviced Touring Caravan or Motorhome Pitch and 2 Adults £31.50
(Serviced Pitches include access to a standpipe and drainage on your pitch)
Standard Car, Caravan and 2 Adults £28.00
Standard Motorhome and 2 Adults £28.00
Standard Motorhome and 2 Adults including one extra vehicle £28.00
American RV's over 30 foot and 2 Adults including extra vehicle £36.00
Car, Tent and up to 2 Adults £28.00
Motorcycle(s), Tent and up to 2 Adults £24.00
Pedal Cycle(s), Tent and up to 2 Adults £24.00
Tent and up to 2 Adults £23.00

Larger Tents (more than 6m x 6m) Extra Per Night £5.00
Extra Adults (each) £10.00
Fitted Awning Large or Small (please lift groundsheet daily) £4.00
Gazebo (with or without fitted sides) £5.00
Extra Vehicle (including trailers, boats, motorcycles etc) £5.00

Early Arrival Fee before 2.00 pm £5.00
Late Departure Fee after 11.00 am (valid up to 6.00 pm) £5.00
Ice Blocks Frozen (Each) 20p
Dogs (each) £1.50
Solo Adults in a Motorhome, Caravan or Tent (standard pitches only) £23.00
Day Visitors (until 9:00 pm, where permissable due to Covid-safe regulations) £10.00 per car with two adults

After seven nights all tents and awnings to be pitched on fresh grass

If you intend to stay on you must book and pay in advance otherwise your unit may be removed from the pitch and your pitch forfeited

Please make all cheques payable to Mrs P M Walton

Long Hazel Park, Sparkford, Yeovil, Somerset, BA22 7JH
There is so much to do and see in our beautiful county of Somerset - and Sparkford is just a few miles from the Dorset border too! Take a look at what there is to do in South Somerset and beyond, with our top tips for visiting the county during your camping or caravanning holiday! All our attractions are tailored for an adult only holiday, with lots of underrated things to see and do in Somerset all year round!
If you would like to join us in a self-catering holiday lodge, or stay alongside family or friends who don't have their own caravan, motorhome or tent, take a look at our Self Catering Holiday Lodges.
Our holiday lodges for hire both sleep up to four adults and are situated at the edge of the campsite. They're a great base for adult only holidays in Somerset and wedding accommodation for Sparkford and North Cadbury.
Visit our Online Reception for information about your stay. We've covered everything from WiFi access, to daily deliveries of fresh bread from our local bakery. There's information on local shops, dog walks and a pizza menu which can be ordered on-site on Friday nights throughout the summer.
​
Our Online Reception is a great way of accessing our information from your 'van or tent too.
FEELING PECKISH? CHECK OUT LOCAL SOMERSET FOOD AND DRINK!
Enjoy a lie in and a luxury breakfast! The Bakery at West Camel provide bread to some of the top restaurants in Somerset and now they deliver fresh pastries for breakfast, bread and sandwiches to Long Hazel Park 5 mornings a week at 8:30 am Tuesday - Saturday.
Our local farm shop and cafe are just one mile away, which is a great dog walk and is well worth it for a luxury coffee and some home made cake. Visit The Old Parlour for local food and drink during your camping break and don't forget to pick up a steak or some sausages for a BBQ later!
Don't miss out on the best luxury Somerset food and drink to accompany your caravanning break! We've put together on-site deliveries, small suppliers and local pub info to make your adult only holiday even easier!
GROWN-UP GETAWAYS
Campervan Magazine have chosen us as one of their top Grown-Up Getaways in their August 2022 magazine. As a Premier Parks member and five star VisitEngland Touring and Camping site, you can be sure our facilities are great!
WHEELCHAIR ACCESSIBLE ACCOMMODATION ON OUR CARAVAN PARK, CAMPING AND LODGES
Our accessible facilities are centrally located and available for use by all touring and tenting units. Our shower block wetroom is fully equipped with grab rails and wheel-in shower. It's available to keyholders only, which you can pick up from us on arrival - just put a note on your booking and we'll make sure you can use the facilities.
Take a look at our wheelchair access page for assistance around the touring park and out and about in Somerset. Whether you're staying on our adult only touring and camping park, or are renting our wheelchair accessible holiday lodge, we've got great ideas for days out, handcycle routes and even information on wheelchair accessible extreme sports.
TAKE A LOOK AT OUR GREAT REVIEWS