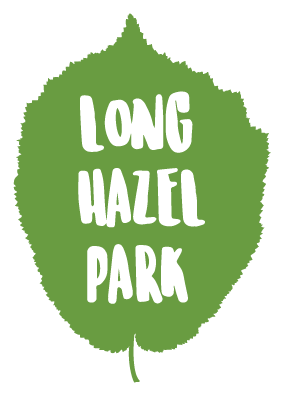 Adult Only Touring Caravan & Camping Park
Self-catering Holiday Lodge Accommodation For hire
Sparkford Somerset
TOP PICKS FOR FOOD AND DRINK DELIVERIES
To make the most of your five star stay, we've put together a selection of some of the best luxury food and drink from Somerset. We're very fortunate that we are situated near some of the top food and drinks providers in Somerset, all who are able to offer delivery on site. We've done the hard work for you and picked out the most unique and best food and drink in the county!
BREAD, CAKES AND PASTRIES
We have been working with The Bakery at West Camel for the past two years and welcome deliveries 5 days a week on site. The Bakery are one of the most loved in Somerset, supplying some of the top restaurants and farm shops in the area.
​
The Bakery has been running since 1912 and was a regular feature for many of our guests' holidays before offering delivery to Long Hazel Park. We'll send out a copy of their menu before you arrive as part of your Welcome Pack. Morning croissants and lardy cake are always popular on site!
Treat yourself to a traditional Somerset cheeseboard, put together by one of the county's top restaurants, Roth Bar and Grill in Bruton. The restaurant itself is listed in the Michelin Guide and they have launched an equally special farm shop using the best local products around. The cheese box features three top locally produced cheeses, homemade foraged chutney and biscuits. Order via their website linked below.
​
Roth Bar and Grill are next door to world-famous art gallery, Hauser & Wirth, who have a new free exhibition by pioneer sculpter Henry Moore.
Using natural flavours, The Chocolate Society supply their freshly made chocolates to some of the UK's top luxury stores. Based in Bruton, they change their box of the month collection to fit with seasonal themes. The box of the month has been voted the best Chocolate Subscription Box by The Independent Newspaper for 2019, 2020, and 2021. Order via their website below.
​
Their bars are stocked around the county in some of the top farm shops. We'd highly recommend the gin and tonic blonde chocolate, which is definitely worthy of a luxury celebration!
Try The Newt's special fine cyder, created 4 miles away in Hadspen, using Somerset dessert apples and fermented using wine-making techniques. The resulting drink has notes of pear, melon, almond, apple and melon and is unlike any other cider you will have tried! Order via their website below.
The Newt is the official sponsor of the Chelsea Flower Show and one of the most talked-about gardens in Somerset. Near Castle Cary, you can visit using a RHS membership for free every Tuesday.
LOCAL CIDER DELIVERIES
Local Somerset cider producer, Dowding's, are no stranger to an award! With several Taste of the West awards, Dowding's have also won prestigious awards judged by Somerset locals who really know their cider!
​
Why not try their low alcohol Somerset Breakfast Cider as a traditional nod to cider's roots, where it was drunk as an all-day tipple. Dowding's will even deliver for free!
TOP QUALITY MEAT
Order a luxury BBQ box from local butchers, Thoroughly Wild Meat. You'll be treated to some of the best fresh meat, sourced from specialist suppliers. The Thoroughly Wild Meat Company also have a butcher's shop in nearby Castle Cary.
Use our address at Long Hazel Park, High Street, Sparkford, Yeovil, Somerset, BA22 7JH to place your orders. All of the local businesses know we are a touring and camping park, so we'd recommend giving your numberplate and a description of your unit for delivery.
WHERE TO VISIT LOCALLY
There's loads to see and do during your stay! Take a look at our Local Attractions page to give you suggestions of how to spend your weekend!
WHAT TO SEE AND DO IN SOMERSET
Spend the summer with us in Somerset and visit the best of the West!
GET OUT AND ABOUT!
Looking for dog walks or cycle routes? We've got you covered on our dog walk and cycle route pages!