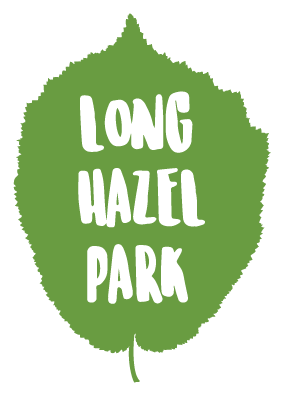 Adult Only Touring Caravan & Camping Park
Self-catering Holiday Lodge Accommodation For hire
Sparkford Somerset
autumn caravan pitches in somerset
Take in the best of Autumn in Somerset with our open all year touring park and holiday lodges for hire. We are open all year with hardstanding pitches for your motorhome, campervan, caravan, RV or Fifth Wheel on our adult only, five star touring and camping park.
As an adult only caravan site, you won't find anyone trick or treating, but we have got lots of autumn ideas whether you fancy something naughty or nice during your stay!
​
Somerset has been fortunate to welcome Indian summers and mild autumn weather for the past few years and we are equipped for all weathers at Long Hazel Park. Our hardstanding pitches are nestled amongst autumn trees on a level site.
Somerset is famous for cider, where the apples are traditionally picked in the Autumn to make next year's cider. Our nearest cider farm is a little over a mile away and makes a great autumn walk. You will be able to try local ciders at the farm before purchasing.
​
We'd recommend picking up some local Somerset cheeses at one of the many surrounding farm shops to compliment your cider! Somerset isn't just famous for cheddar cheese, there's also wonderful soft, goats and sheeps cheeses produced locally!
​
There are plenty of beautiful gardens to visit across Somerset, with the Oudolf Field at Hauser and Wirth in Bruton being one of the best suited to all seasons. The gardens are free to visit and border one of Somerset's most famous art galleries.
​
For a five star day out, we also recommend a visit to The Newt, where the grounds range from acres of woodland to tropical indoor conservatories.
​
We are also fortunate to be near to many National Trust gardens and properties across Somerset and Dorset, including Stourhead, Montacute and Lytes Cary.
For chilly autumn days, we're within two miles of three local country pubs, each known for their Sunday roasts and roaring fires. Our nearest pub, The Sparkford Inn, is just 100 yards away from our entrance with a Sunday carvery. In the next village of Queen Camel is The Mildmay Arms, which has been voted one of the best Sunday roasts in Somerset. We also recommend The Camelot at South Cadbury, at the bottom of the hillfort.
​
For a Sunday lunch a little further afield, we'd recommend Roth Bar and Grill in Bruton with farm to fork food or an Italian inspired lunch at The Old Pharmacy, also in Bruton.
There are lots of great autumn walks and cycle routes to take across Somerset in September and October. We recommend a visit to King Arthur's Camelot at South Cadbury, which is just two miles away. Not only will you see the leaves on the trees turning orange and yellow, you'll see some of the best views across Somerset and Dorset.
In keeping with Hallowe'en, you may also be lucky enough to see the ghosts of the Knights of the Round Table, who are said to be seen charging down to the spring beside Sutton Montis church. A little further afield, you'll be able to visit the graves of King Arthur and Guinevere at Glastonbury Abbey.
For the adventurous holidaymaker, supernatural Somerset doesn't stop there! A visit to Wookey Hole caves will bring you face to face with a witch who was thought to live in the caves over 1000 years ago. Legend has it, the Witch of Wookey was turned to stone by a local priest and she now stands in the deepest of caves!
​
For more spooky happenings, you can also visit Shepton Mallet prison, which provides ghost tours of the old cells. Dating from 1646, a woman known as The White Lady haunts the cells after murdering her lover and being sentenced to death herself.
​
In early 2022, we installed bat boxes around the peripheral of our caravan park. Local nature studies have detected 12 different types of bats in the surrounding area, including two types of bats in the adjacent trees and hedgerows.
We installed four bat boxes to help house these bats as part of our David Bellamy Special Species Challenge, which will help support the Pipistrelle bats which were thought to be roosting in our Reception roof. In the evenings, you'll see tiny bats flying over the touring park, foraging for food.
Premier Parks have chosen us as one of their best escapes for a late summer break! Visit us in September and October through our online booking system.
​
You might recognise Long Hazel Park from the Premier Parks ad campaign for 2022. We've been chosen as one of their Top 100 sites in the UK and are very fortunate that they've chosen our lovely surroundings to represent their top sites this year!
​
To book in with us this September or October in your touring caravan, motorhome or RV, take a look at our availability at our online booking system: