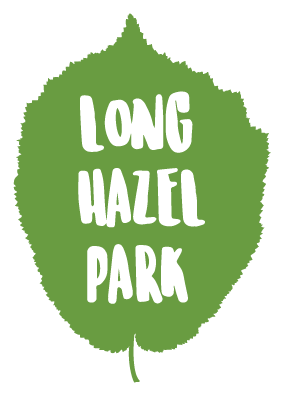 Adult Only Touring Caravan & Camping Park
Self-catering Holiday Lodge Accommodation For hire
Sparkford Somerset
BEAT THE FUEL PRICE HIKE WITH A CAMPING AND TOURING HOLIDAY IN SOMERSET
With the price rise in petrol and diesel in 2022, we understand it has become more expensive than usual to take a touring holiday in your motorhome or caravan in the UK. Don't let it put you off taking your camping holiday in Somerset - we've got lots of ideas to help make your holiday five star, but still economical.
THE GATE TO THE WEST COUNTRY
At just two hours from London and the Midlands, Somerset makes a great holiday destination for tourers and campers without having the long drive to Devon or Cornwall. You're still in the West Country, so get to experience our beautiful sunny summers and fabulous ciders and cheese, as well as open countryside and beaches. It'll also save you a few hundred pounds in petrol or diesel!
ADULT ONLY TOURING AND CAMPING
As an adult only holiday caravan park, you don't have to worry about the rush of the summer holidays! We're a great, relaxing site for over 18s, so enjoying the day on site with a BBQ and a glass of wine is a great option in June, July and August. But, if you'd rather go out, we can offer that too, without breaking the bank on fuel costs!
LET PUBLIC TRANSPORT TAKE THE STRAIN
Our local bus route leaves from just 100 yards from our drive. Somerset is easy to explore by bus, with hourly departures to market towns such as Castle Cary and Bruton or larger towns including Shepton Mallet and Yeovil. With art galleries; local cafes and restaurants and the Royal Bath and West Showground to enjoy, you'll find lots to see and do. The local buses accept bus passes too! The bus route also links up to the railway station at Castle Cary, with links to Bath, Bristol and Weymouth.
ENJOY OUR VILLAGE LOCATION IN SOMERSET
We're just 100 yards from our village inn and just 400 yards from a local shop. The benefits of our village location don't stop there, as there's a farm shop and cafe within a mile's walk where you can enjoy some of the best local produce for breakfast or lunch.
​
If you're looking for something a little further away, our neighbouring village, Queen Camel, is just over a mile away and an easy walk. There's a great village pub with outdoor seating and a fantastic cafe serving up home made cakes every day too.
TOW CARS ARE FREE!
There's no extra charge at our site to tow a car behind your motorhome, so you can cut down on your fuel use and use your car as a runaround for days out. We'll make sure your car is pitched on or near to your touring pitch if you let us know in advance too.
ON YER BIKE!
Whether you're an electric bike owner, or enjoy some pedal power, we've put together a new page on cycle routes to enjoy during your caravan or camping holiday in Somerset! If you're particularly adventurous, our routes even extend as far as Dorset and Wiltshire. Take a look at our best cycle routes for your caravan and camping holiday at our cycle routes page!
ON SITE DELIVERIES
If the village shop doesn't have what you need, there are lots of Somerset food and drink suppliers which deliver to our caravan park. In keeping with your five star holiday, we've chosen our favourite food and drink suppliers to make your holiday top notch! Choose from deliveries of Somerset's finest cider, freshly baked croissants for breakfast or even a cheeseboard sent to you for a relaxed evening!
PREMIER PARKS 2022
We've been added to Premier Parks Top 100 UK sites members for 2022 and are really pleased with such a prestigious accolade from the Out and About Live group! The best part for our customers is, of course, our low price point for holidays, which means you're getting a five star vacation for a much lower price than other big caravan parks! Thanks to our solar power system, we can keep our own fuel costs low and ensure you aren't paying for our fuel price hike to enjoy your break!
SUMMER IN SOMERSET
With so many great things to see and do this summer, Somerset is well worth a visit. Not only that, we're the only five star touring and camping park in South Somerset, so you know your accommodation will be just as fabulous!
​
Even better, many of the things to see and do are free and accessible by bus or bike!
​
Take a look at our specially curated events across Somerset to make the best of your camping or caravanning holiday:
HAYNES MOTOR MUSEUM
Cutting down on your own fuel use doesn't have to mean you can't enjoy motoring during your stay with us in Somerset. Sparkford is home to Europe's largest motor museum, ideal for petrol heads to spend the day looking around! Haynes Motor Museum have also kindly granted a 10% discount to Long Hazel Park's guests, which will be sent out with your welcome pack before arrival.
WALKING HOLIDAYS IN SOMERSET
We're in a great location for dog walks and to enjoy a wonderful walking holiday across Somerset. Sparkford is half way along the Leland Trail and nearby to both the Monarch's Way and the Macmillan Way. Our most famous walk, however, is a trip to Cadbury Hillfort at South Cadbury, which is thought to be the stronghold of King Arthur and his knights of the round table. From here, you'll see some of the best views of Somerset and Dorset.
For the best tips on running your motorhome economically, take a look at Motorhome Magazine's article. Ensure you're up to speed to save fuel before you leave home which will set you up for a great, fuel-saving and cash saving holiday!