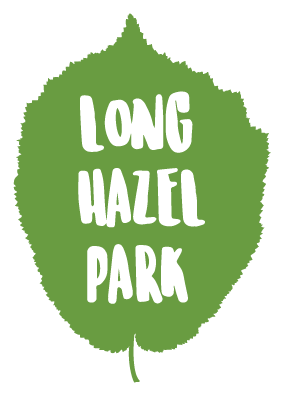 Adult Only Touring Caravan & Camping Park
Self-catering Holiday Lodge Accommodation For hire
Sparkford Somerset
KEY WORKERS ACCOMMODATION NEAR YEOVIL
AVAILABLE FOR SOMERSET, BRISTOL, BATH, DORSET AND WILTSHIRE
If you need to travel for work (whether a key worker or not), we can accommodate you. We have availability for caravan and motorhome pitches and two self-catering lodges for accommodation hire. We have had confirmation from our insurers and Somerset District Council that we are able to house workers during the COVID-19 pandemic and ongoing restrictions.
We are able to accommodate those who must travel for work, those in the manufacturing and construction industries and key workers. Oliver Dowden MP listed jobs which must travel for work as:
"But where this is not possible, travel to a place of work will be permitted - e.g. this includes (but not exhaustive) elite sport played behind closed doors, film & tv production, telecoms workers" - 31 October 2020
We can accommodate workers for as little as one night, for as long as the pandemic restrictions continue. You will not have to leave the site and return home, even if your stay exceeds our usual policy of 6 weeks continuous stay.
To stay with us for work during the pandemic restrictions:
1. It must be necessary for you to travel and stay overnight for work and have a letter from your employer to say so. We will need a copy of your letter or proof that you must travel for work to send to our insurance company.
2. You must have your own caravan or motorhome or have access to a work-owned caravan or motorhome or your work must be able to hire a touring unit. Alternatively, we have two self-catering lodges for hire. Please see our Lodges for Hire page for further information.
3. Your caravan or motorhome must have your own washing and toilet facilities on board or access to shower facilities at your place of work. This is because we have had to close our shower block to reduce the spread of the virus. If you would like to stay in one of our self-catering lodges, these have full kitchen and bathroom facilities which will be for your sole use.
We are within a short distance for accommodation for RNAS Yeovilton, Leonardo Helicopter factory in Yeovil, Yeovil Hospital, Yeatman Hospital Sherborne, Yeovil emergency services and major railway lines under First Great Western and South Western Railway.
FOR TOURING UNITS:
You will have access to water standpipes, chemical disposal point and 16 amp electric hook-up and will be parked on a hardstanding. We are housing all touring units in our gated touring park and will site touring units with safe distance between them. Pitches will have their own picnic tables provided so that you can enjoy the sunshine and outdoor space when you are not working.
If you need to hire a touring caravan, we can put you in touch with our contact at T W S Caravan Hire. Prices for hire are from £185.00 per week.
FOR SELF-CATERING LODGE ACCOMMODATION:
We have two self-catering lodges for hire, available all year. Both lodges sleep up to four adults and are entirely self-contained units, with their own full kitchen and bathroom facilities. Our lodges have parking for vehicles immediately outside.
We are able to take key workers in our lodges for long and short lets, however, we do have a minimum of two night stays due to strict cleaning regulations. For many of our customers during this time, our lodges are preferable to staying in a hotel or B&B, as you will not be sharing any communal spaces and are able to isolate in your own bubble.
We are in a great location for accommodation if you are working in Yeovilton, Yeovil, Sherborne and the rest of Somerset and Dorset.
If you require further information for our self-catering lodges for hire, please visit: