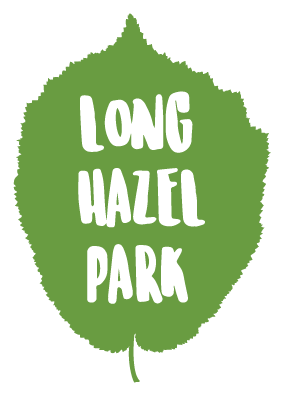 Adult Only Touring Caravan & Camping Park
Self-catering Holiday Lodge Accommodation For hire
Sparkford Somerset
AMERICAN RV AND FIFTH WHEEL PITCHES
We are one of the few touring sites in the South West who are set up for accommodating large units and big rigs! We know it's not easy to find American RV and 5th wheel caravan sites in the UK, so let us make it easy for you!
We have hardstandings to cater for large RVs of up to 40 feet, as well as several longer length hardstandings around the park to accommodate RVs on our site over 30 feet.
We also have several hardstandings which are suitable for Fifth Wheels, whether you'd like to stay hooked up during your stay, or take your truck out to sightsee around Somerset and Dorset.
Long Hazel Park is accessed by main A roads directly in to Sparkford, with a double lane entrance road, so no difficult Somerset country lanes to navigate. As the old Sparkford football pitch, we're level across the whole park. Our wide, gravel roads make accessing your pitch easy too.
If you'd like to bring your American RV or Fifth Wheel to stay with us, please get in touch and we'll work out the best pitch for you. Our RV and Fifth Wheel pitches are fully serviced and all on hardstandings. All of our pitches also have room for pull outs to site your RV or Fifth Wheel.
We're around half an hour away from Empire RV in Emborough, Somerset, and are happy to take delivery of your RV to our park for you to join us on holiday.
If you're looking to pitch up your motorhome, campervan or caravan in Somerset and are under 40 ft, we have touring park availability for you too!
Don't just take our word for it, see what RV owners have to say about us:
Lindsay Wicks - April 2022
Just spent 6 nights for Easter at this lovely immaculate site, Alan & Pamela are so welcoming and friendly nothing is to much trouble. It is great to find a site with a truly fully serviced pitch (Water Grey Water, & Black Water). We have an American RV not only was the pitch a great size but we could fully plumb in. This is a great place to stay and travel around the local area with the Haynes Museum just down the road and well worth a visit. We will definitely stay here again. Once again thank you Alan & Pamela for such a lovely time.
Albert Elphick - January 2022
Excellent facilities on pitch, water, power, black and grey waste disposal. Our vehicle is 10 meters long will a car in the back and there was still room for a larger motorhome. Site owner most helpful and knowledgeable about attractions in the local area.
​
Sue and Steve Bunting - December 2021
Long Hazel Park in Somerset what a fantastic site for American RVs easy access and very friendly owners. The site is exceptionally clean and the owners Alan and Pamela are very welcoming and happy to help you in any way they can. We've already booked our next visit for this year. Would definitely recommend this site.
SEE THE BEST OF SOMERSET
See the best things to see and do in Somerset all year. With bus routes running from just 100 yards away, you can leave your RV on site and explore the county.
VISIT HAYNES MOTOR MUSEUM
Visit the UK's biggest exhibition of cars and motorbikes from 1900 to today. Spend an hour - or three - enjoying the best motors of history. Better yet, they're just half a mile away and have a handy garage for carrying out emergency works on site.
OPEN ALL YEAR
We're open all year at Long Hazel Park, making us one of the only caravan parks open for Christmas and New Year in Somerset. Plan your RV or Fifth Wheel holidays all year.